We´d like to introduce to you some novelties in our stock, which we consider to be interesting.
This is an archive article published 11/18/2015. Some information may no longer be up to date and in line with the current state. Please contact us in case of interest.
Probably you know that we bring you a description of interesting components in our portfolio through our regular articles. After all, the fact that you´re reading this text is an evidence, that you know about our technical articles :). However, we regularly add to our portfolio substantially more components than a single specialised article can describe. They are often interesting components, which however don´t get to a list of "adepts" for a whole article.
Maybe, you´ve noticed a section "Novelties" on our website, where a comprehensive list of latest additions to our portfolio can be found. Exactly about some of these novelties will be this kind of articles, in which we´ll try to select at least a few components which you shouldn´t miss in our opinion. At the same time it´s worth mentioning, that these "new" components don´t have to be necessarily real technical novelties, it can be easily a well known product which we had available only upon request so far, and from now on you can find it immediately available directly from our stock.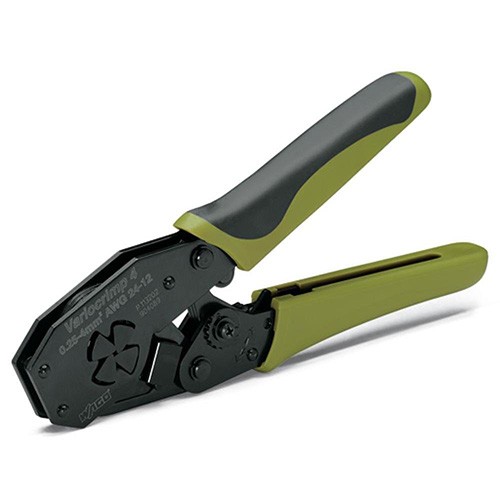 206-204 VARIOCRIMP 4
– crimping pliers from Wago, for insulated and non-insulated ferrules for 0.25-4 mm2 wires. Well-proven reliable pliers especially suitable for a work with stranded wires.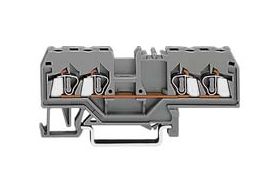 280-634
- 4-wire DIN rail terminal block with a front entry, 2,5mm2/ 20A. Now you can find in our offer also a blue, grey and orange version – 280-603, 280-633. Ideal terminal block when you suppose a requirement to connect several leads on a given signal and you don´t wish to use various jumpers or similar. This 4-wire terminal block is also able to make a "reserve" – easy possibility of additional connection of a wire without laborious changes in a distribution box.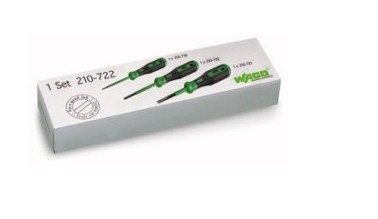 210-722
– set of slotted screwdrivers intended for installation of Wago cage clamp (spring) terminal blocks. This set gives you certainty of comfortable and effective installation, as they fit exactly into a majority of common Wago terminal blocks.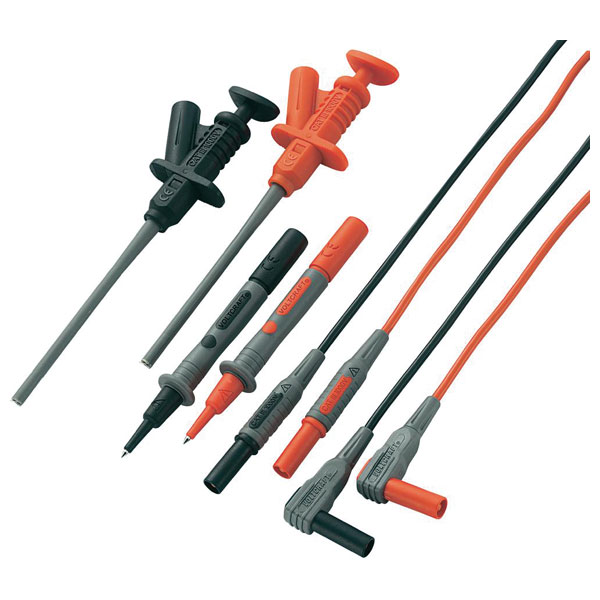 MS-6
maybe inconspicuous but very useful set of safety measuring leads with excellent price/ performance ratio. 10A/ CAT III 1000V/ 1,0 mm2/ 1,2m. Modular construction enables its usage for a common measuring, for measuring with a connected measuring clip (self-holding) or also for interconnection with a 4mm banana socket. At the same time it can be connected to any other "4mm" measuring tip from company
SKS Hirschmann
, like for example
PRUF2600RD
.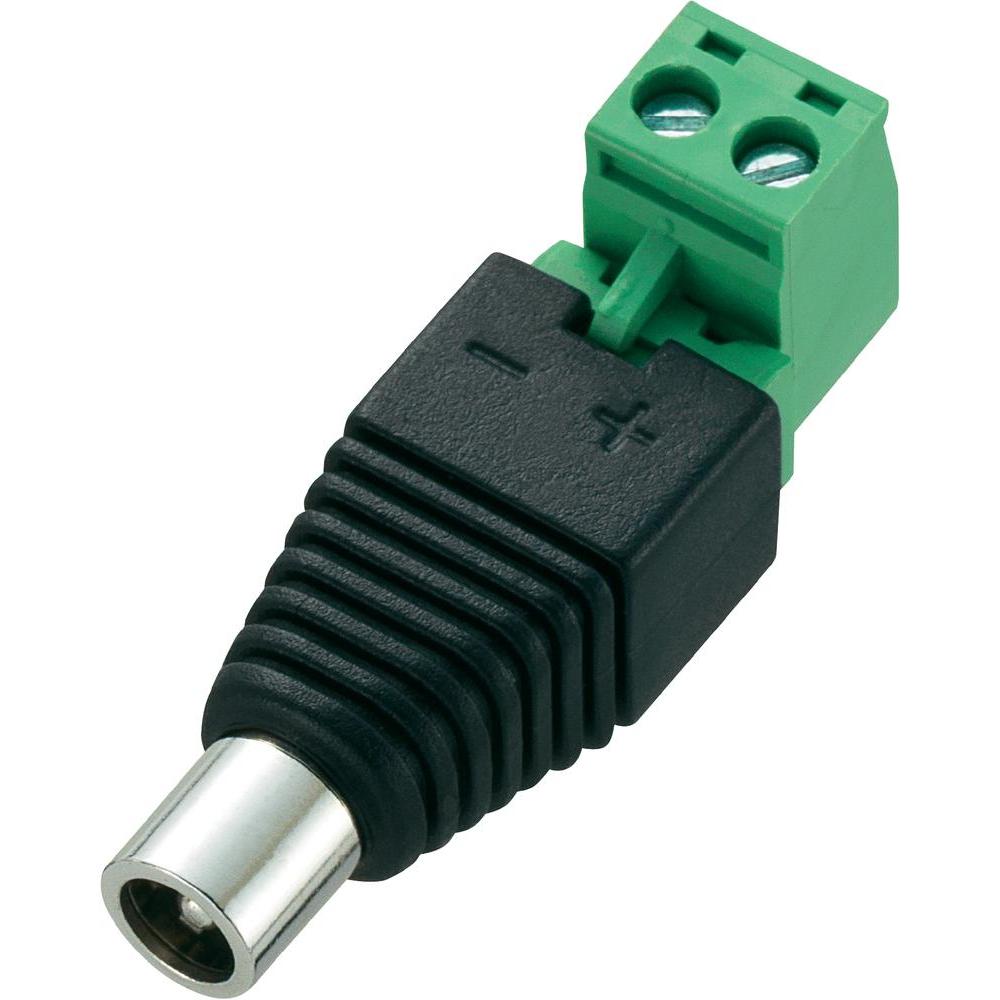 DC12-F
and other – a wide family of various "interface" connectors with a standard connector on one side and with a plug-in terminal block on the other side. Ideal for development and testing of various devices. Connectors have various names, we have in versions
DC power supply
,
audio, USB, LAN
,..).
Do not miss these articles
Do you like our articles? Do not miss any of them! You do not have to worry about anything, we will arrange delivery to you.