SOS electronic has already been operating in the European market for 30 years. It consists of 6 branches, 15 departments, and 100 employees. You work with some of them on a daily basis, you only know some by name in the email. We, therefore, asked all department managers to gather a few of their ideas and write what a company with 30 years of successful operation means to them. What they would like to pass on to their customer and partner and their team.
It's not a company that makes the decisions. It's people!
Ján MichalkoSales manager

I have been working at SOS electronic for some time now. There are quite a lot of colleagues in my department, they are very diverse and I am glad I can work with them. Every one of them is a very valuable person. We have been creating this company for 30 years. Many of us have been here for a long time and fluctuations remain low. It remains a mystery to me, but I realize that the person running this company has a lot to do with it.
To be 30 is the best time of human life. We are mature, full of strength, vigor. We are experienced and still have the courage to learn more and more even at the cost of a minor trip. Let our SOS electronic be the same. 
I would like us to continue to be not only a responsible distributor but also a reliable partner who is walking side by side with the customer.

Colleagues - what we do, we create together. Let us have the kind of belonging we have now. May we remain faithful that what we want, what we dream, that's what we can accomplish.
---
Warehouse before and after
Ľudmila Liptáková
Warehouse and logistics manager
When I compare the statistics from the first years after founding the company, it turns out that during the first months we received a few kilos of goods and we were just three women to manage it. Now we are talking about hundreds of kilos a day and more than 4 tons a week regularly. Today, we can not make it without the help of our 9 capable colleagues and a skillful pallet truck. We have 26 forwarders now, who sometimes have to wait in the line until larger bulk shipments get in stock. And we keep reminding ourselves that what we sell is the microelectronics.
Today, technology helps us in the warehouse at every step. Safety, speed, accuracy are the parameters that are essential in the warehouse.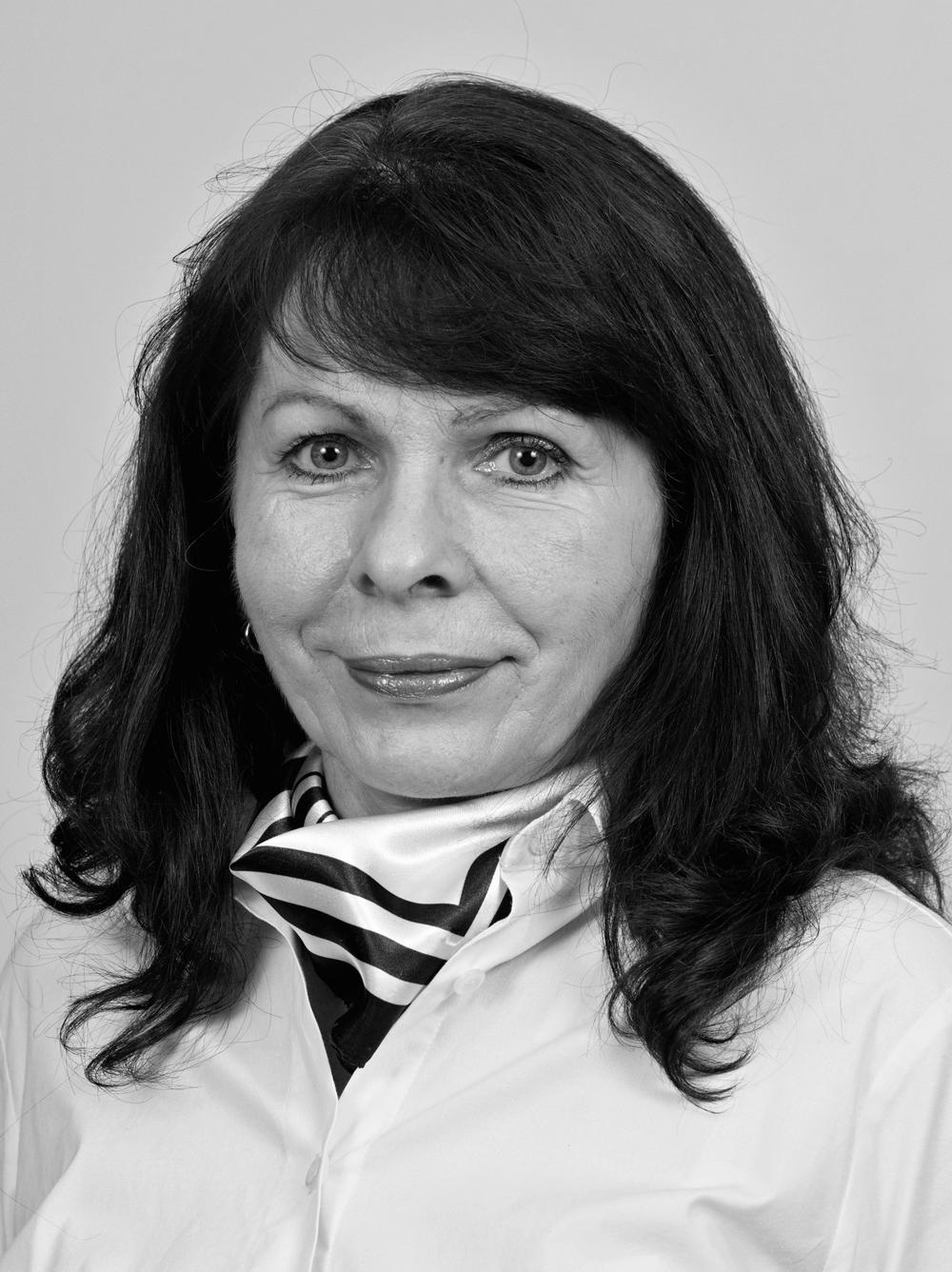 Even at the entrance to the warehouse (cameras, fingerprint sensor) or while working in it (germicidal radiator). When handling goods (e.g. a robotic truck created by a university team especially for us), up to scanning during receipt and inspection or weighing, or packaging the goods with a vacuum machine for sensitive components. It is an irreplaceable helper. I would like our SOS to continue to grow like this. And at the same time, maintain a good reputation among customers. We have always worked to maintain their trust and we would like to continue to do so.

I would like to wish my people health. In recent weeks, we have all seen or experienced how quickly it can be endangered or lost completely. Let's be healthy and satisfied.
---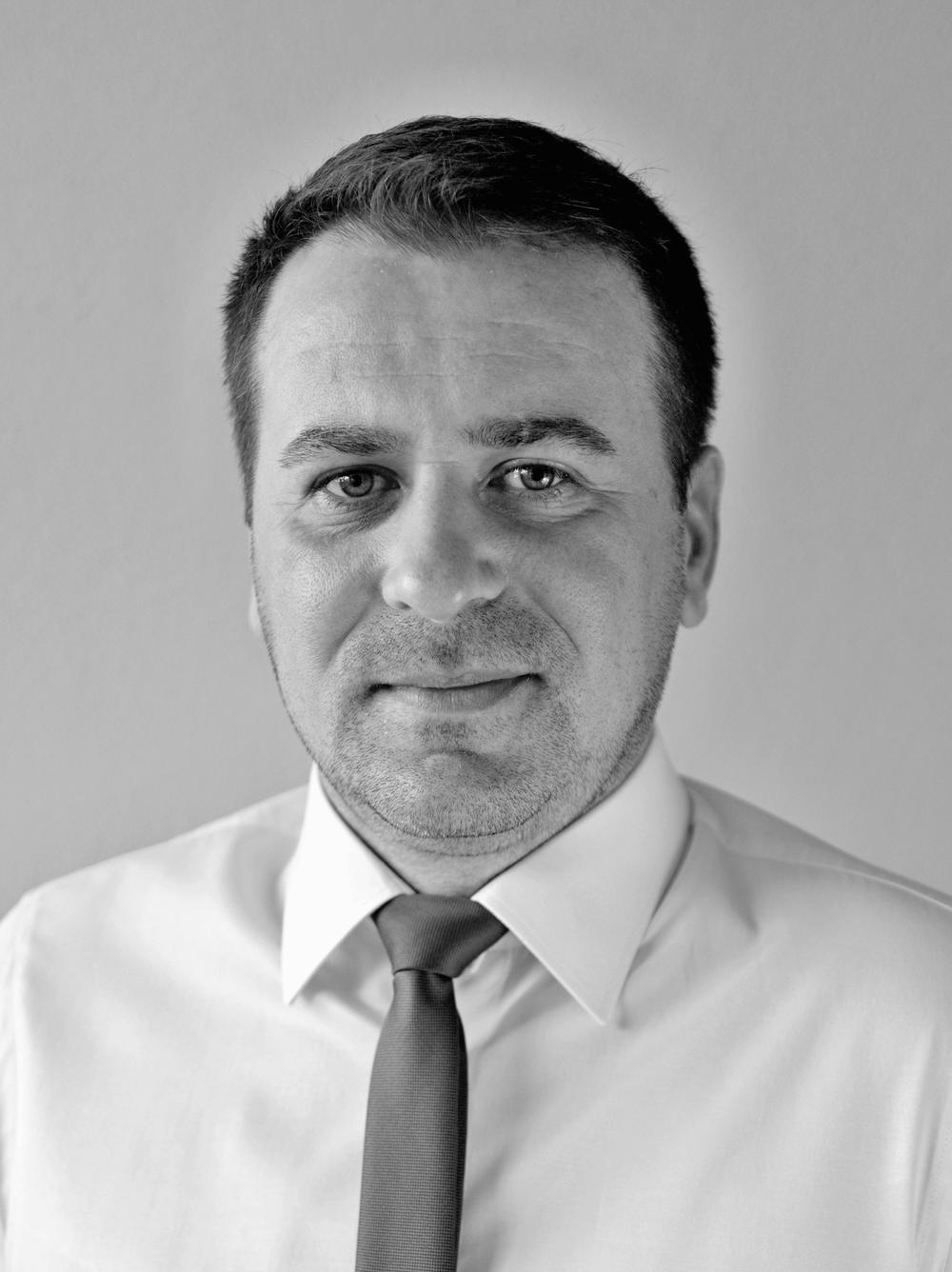 We deliver the right solutions
Jozef JarábekPurchasing manager

30 years ago, SOS electronic started its business with many difficulties in all aspects.
I am glad that, despite various challenges, our company is constantly evolving, achieving good business results, and building a strong position in the distribution of electronic components.

I hope that in the future it will continue to achieve success, build and form a unified and professional team of people that will work on achieving the goals together. Let's stay true to our slogan "Supplier of Solutions", i.e. constantly providing customers with the best solutions.
I wish all my colleagues, customers, and friends of the company to be healthy, happy, and successful! And on behalf of the purchasing department, I would like to wish all employees of the company the 30th anniversary of the founding of SOS electronic - All the best for the next years together! 
---
The fruit of a trust-relationship
Rastislav Talárovič
Head of Marketing department
30 years - it is already a multigenerational company. In our company, it is absolutely common to see young, energetic colleagues effectively cooperate with "experienced pensioners". :-) Honestly, I'm still pleasantly amazed at how low the fluctuation rates we maintain even after so many years and in these turbulent times. SOS simply does not give reasons for fundamental dissatisfaction and voluntary leave.
On the contrary - freedom at work and decision-making, trust from management, empathetic and friendly environment, as well as a huge space for self-realization. To sum it up, the success of this company depends on people. Everything we have achieved is thanks to them.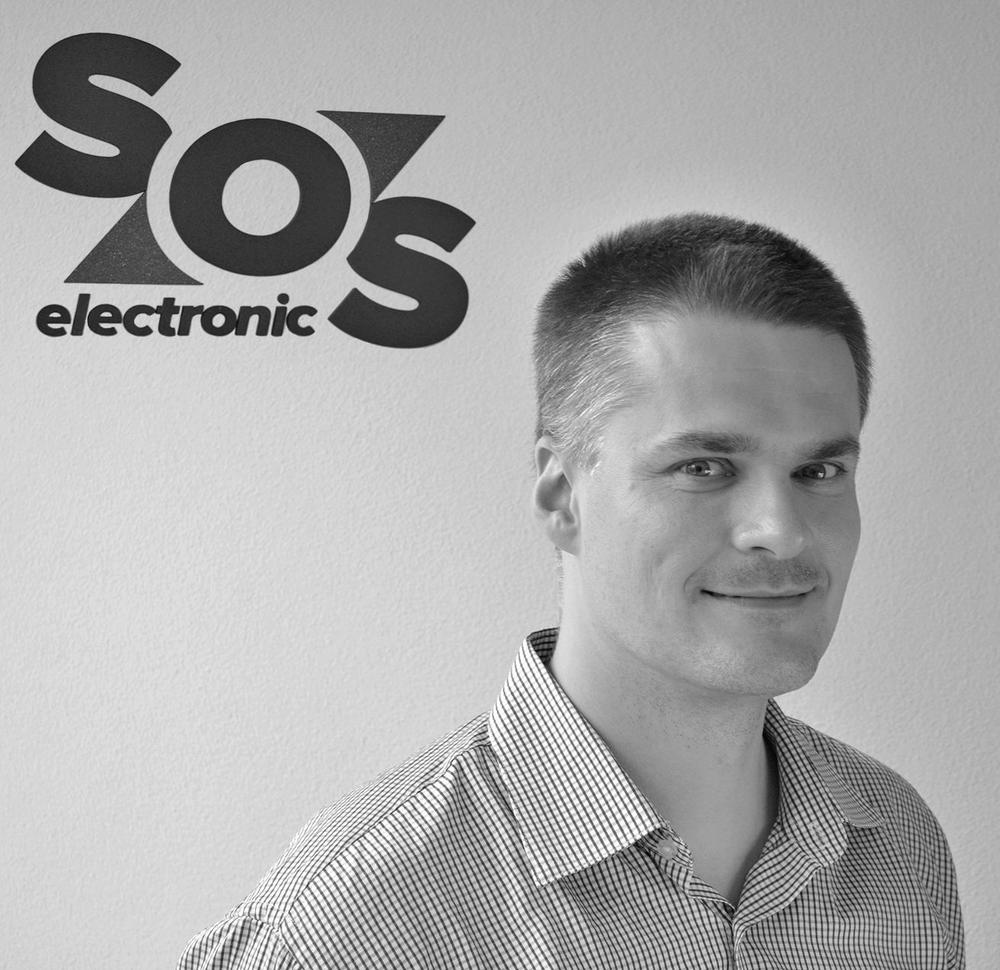 I am all the more pleased that our marketing team has transformed this trust into top-notch and modern digital marketing, which inspires many companies in Slovakia as well as abroad. We even go to various conferences to talk about it. :-) Just don't rest on your laurels ...

And that's why I wish our company, as well as all the people in it, to be better than yesterday and worse than tomorrow!
---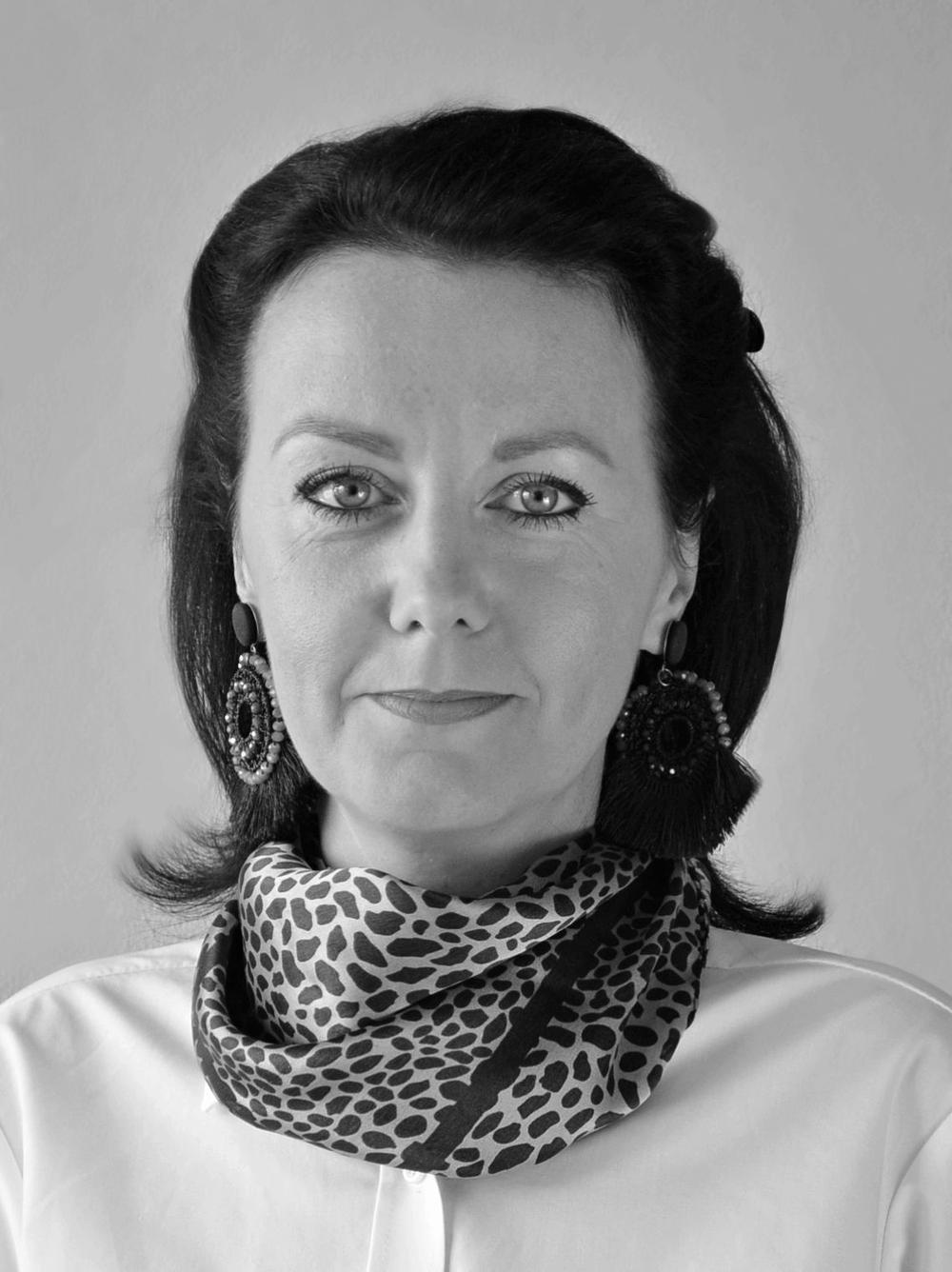 We make better transport to the customer
Anna Varga
Logistics department manager
The logistics department has been operating since 2018 and is the youngest department in our company. It regularly provides an overview of transport costs, transit times, and possible unexpected factors. It evaluates these parameters and then offers ready-made solutions for individual departments. I am very pleased that our department in SOS electronic has quickly built-up cooperation with each department within the company, where it is necessary to carry out the transport. 
We are glad that we are succeeding in reducing transport costs and at the same time we are satisfied that with a better selection we are building stronger relationships with customers and also with transport companies. I wish SOS another successful 30 years and I wish it to achieve at least as positive results as in recent months.
I wish all of us that more and more customers know our company and that our company is able to move forward and develop in the direction of automation and digitization. Strong health, smiles on the face, satisfaction, and well-being.
---
Doing business is like fishing. It requires patience and a good mood

Imre Gall
Sales Manager Hungary
The Hungarian sales team has also had several successful years of operation. We have particularly good memories of some of our customers. For example, I also went fishing with one of our clients. We started to compete discreetly for who would catch the biggest fish. Unlike me, my client had serious fishing gear and expensive baits. I only managed to get a regular fishing rod and bait from a local shop. I caught the first bigger fish; it was a catfish, about 3kg. But I must admit, in the end, the client also got lucky and caught a big carp. When we meet now and talk about the story, we both look at it differently. For me, the biggest fish was the one I caught and for him, his own. :)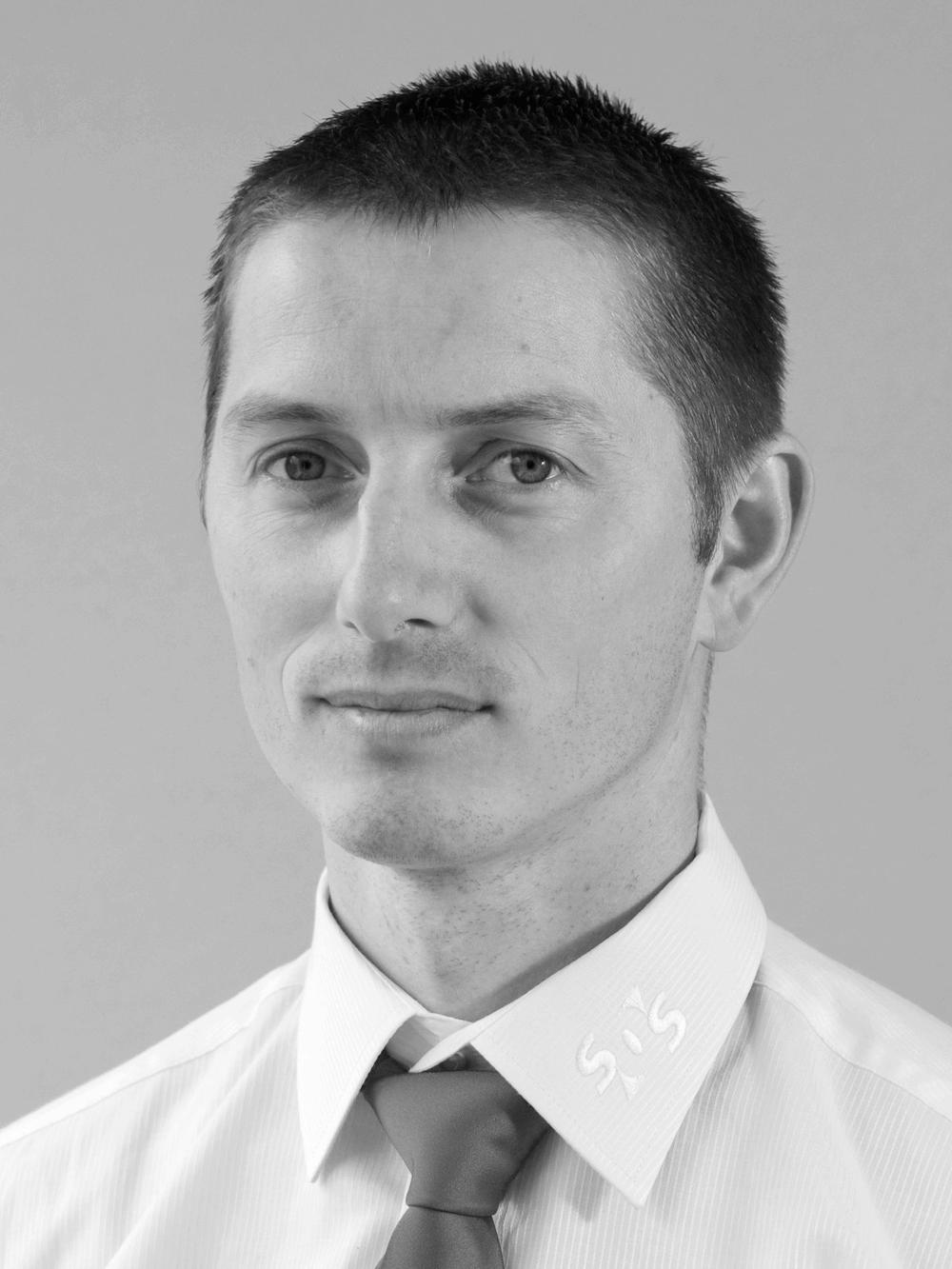 What about the future? I would like us to maintain a people-centered approach, i.e. the greatest value is in the hearts and souls of our employees. And for our company to overcome the obstacles in front of us at least as well and quickly as it has been shown in the last year.
I greet my team of people and want to tell them not to stop learning because life will never stop giving them lessons. And of course, let's have a lot of joy, fun, and laughter. :-)
---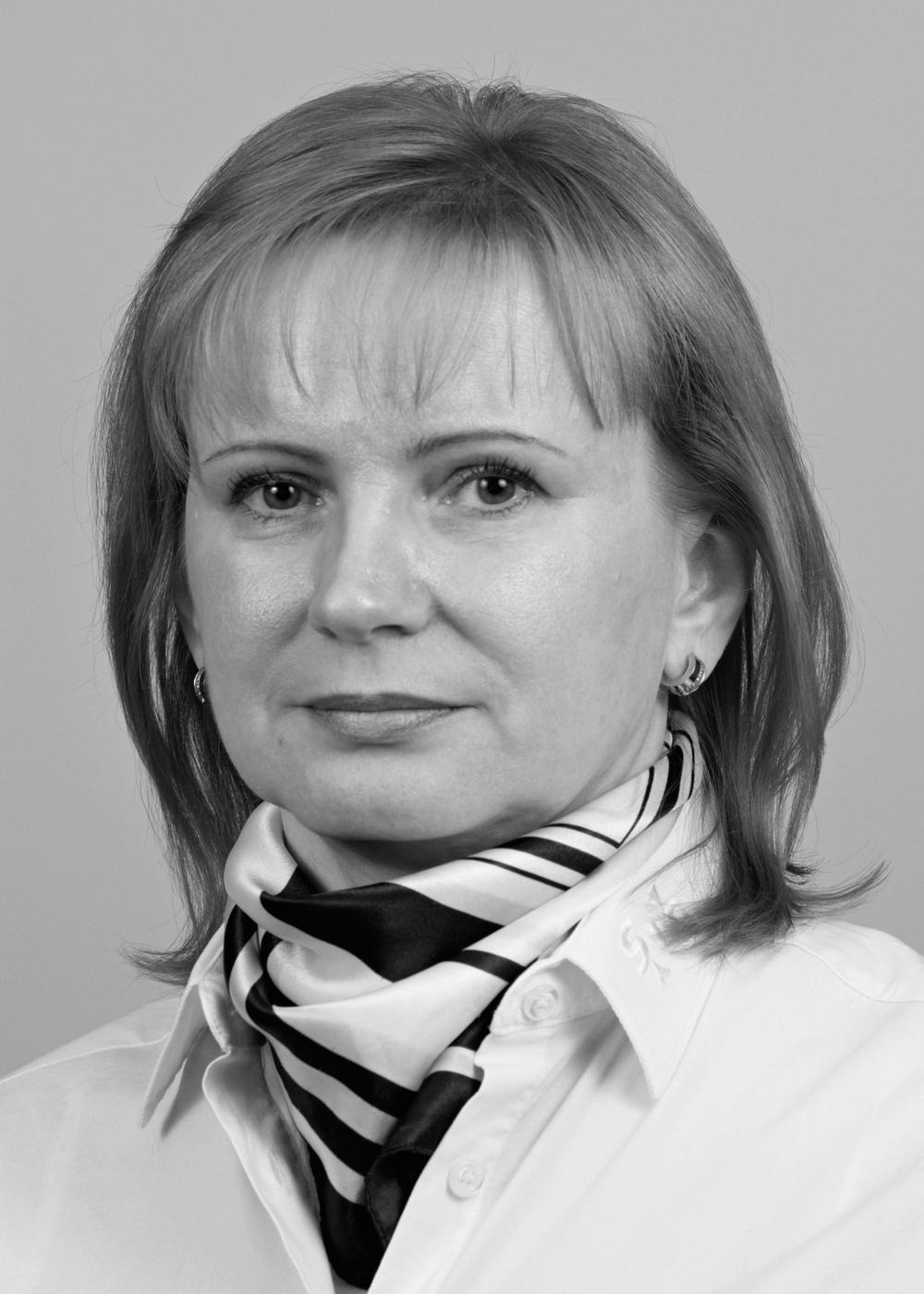 Let's stay humane and free in decision-making
Mária Sesztáková
HR Manager
I could talk a lot about our company. I do it regularly when new colleagues join us. However, I would like to mention something that sets us apart from most companies.
"You are such a family business" - I have heard this several times from our business partners. Yes, exactly, "family". Humanity, freedom in decision-making, and ethical principles are our guides in our daily work. Nowadays, it is rather a rarity, but maybe thanks to that we are now celebrating 30 years of successful operation on the market.
Let's respect and take care of senior employees because their work and life experiences are irreplaceable for the company.
At the same time, however, think of the future, educate our young generation, which brings a new and fresh "wind", new energy, progressive ideas and pass on our experience, our corporate culture. 
And let's not forget our close and also distant "family relatives" - our customers, business partners, our fans, but also those who do not know us yet. Let's approach them with a high degree of professionalism, but at the same time, stay human. The way we've done it so far. Happy Birthday, SOS electronic!

I wish this company many more beautiful and successful years. May our corporate "family" grow with new members who share the same moral values.
---
Everything has its development
Pavel Krátky
Sales manager for Czech Republic
Only one of my colleagues, Mr. Kocián, remembers the first years of SOS electronic in the Czech Republic. The rest of us joined an already well-established company. As a matter of interest, I have a few milestones: April 5, 1991 entry in the Commercial Register, May 2, 2000, the aperation started on Hybešová Street in Brno, January 7, 2002, we started working in the K2 information system and since 2019 we have been working hard on digitization. Since its establishment, the company has been importing new modern components from abroad, e.g. we were the first to sell FT232RL USB converters from FTDI. We were the first to launch Quectel NB IoT modules and modules for 5G.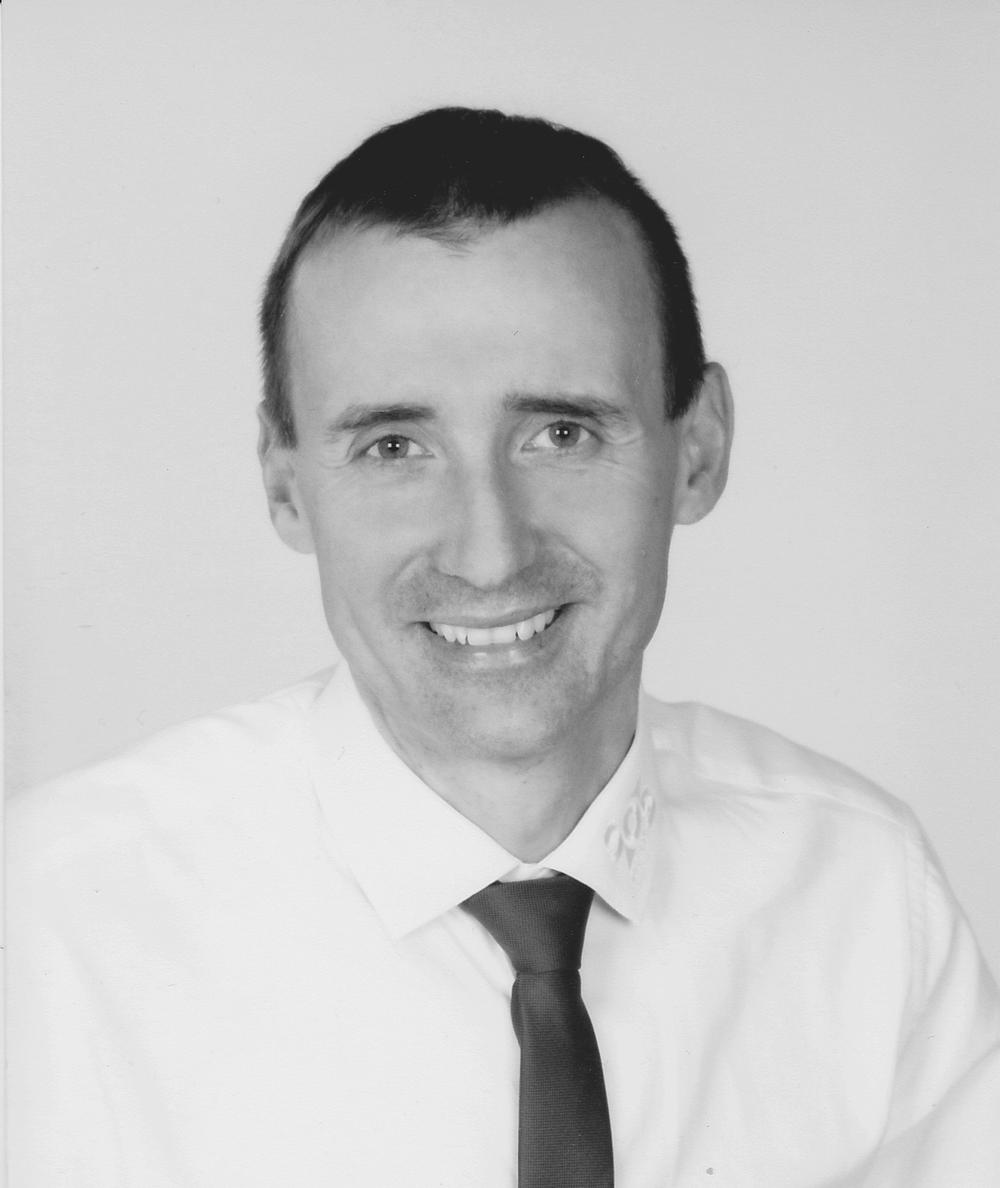 I truly believe that SOS electronic will help with the introduction of new modern electronic components into production for customers for the next 30 years. And at the same time, I wish that every customer can find something new with us, whether it is students, schools, development, installation or service companies.

Dear colleagues, I wish you all good health. May we find new impulse to keep up in these new challenging times. And, of course, I would like us to continue overcoming the obstacles and enjoy work.
---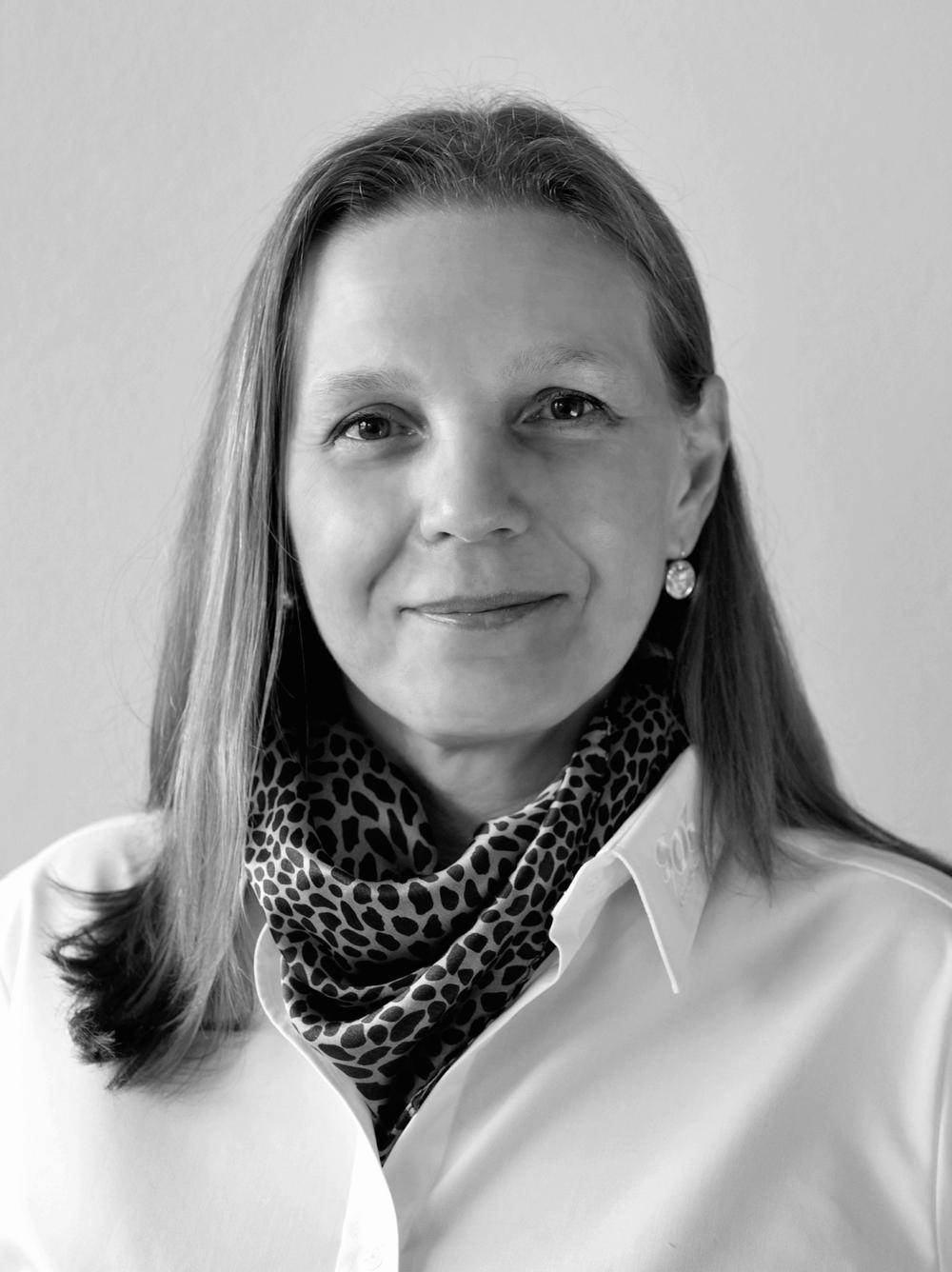 I know that there are reliable people working here
Renáta Tančáková
Head of International Finance and Operation Department
I still remember the feeling when I first came to SOS electronic for an interview for the position of Financial Manager. I lived quite near the company and I often walked around thinking "what kind of company is inside". I would like to work here. As a financier, I knew about the financial health of the company, and the partnership with the strong German holding company Conrad electronic just proved that right.
My very first impression thus told me that people working here must be reliable. I wish SOS electronic to remain pro-growth in the markets for at least another 30 years and possibly even 100 years. Let's not stop, let's learn, automate, and digitize all processes and activities in the company.


Colleagues - I wish you to maintain the work enthusiasm that I see in each of you. May our own powerful engine, the drive, and empathy remain in us, and don't forget about your health.
---
SOS electronic is not just a company, it is mainly the people
Erika Kačírová
Sales manager Slovakia
What comes to my mind first when I say 30 years of SOS? 1991, two years after the revolution. The era of modern "businessmen" in burgundy jackets, with mobile phones on the belt. They disappeared as quickly as they appeared. However, there were some who meant it well...
Just like a small handful of enthusiasts who found the courage to take a risk and left our job along with our current boss. Great courage, because they practically built a new company from scratch. Personally, I think that without their enormous commitment and skills, this company would not be here today. And the fact that they love their job and do it well is also proved by the fact that they still do it to this day and with the same passion and love. Everyone in our sales department is humbly aware that we are here thanks to you, our customers. We support each other, we learn from you, we help each other, and that is why we want to sincerely thank you for the cooperation and kindness you have shown us over the years.

I wish the company many great customers such as Telux, RMC, CRT, and many others who have stayed with us from the very beginning. I wish us that every new employee joining our company does their job with the same love that we do and brings something new that will move us forward. I wish us all that we'll no longer need to worry about any crises that distract us from our work, which we love.

You know, SOS electronic is not just a company. It is mainly the people creating it. And I have to say that there are great people at this company, from the owner to the secretariat to the warehouse. I have known them for a very long time and they have been like family to me. What more to add?
---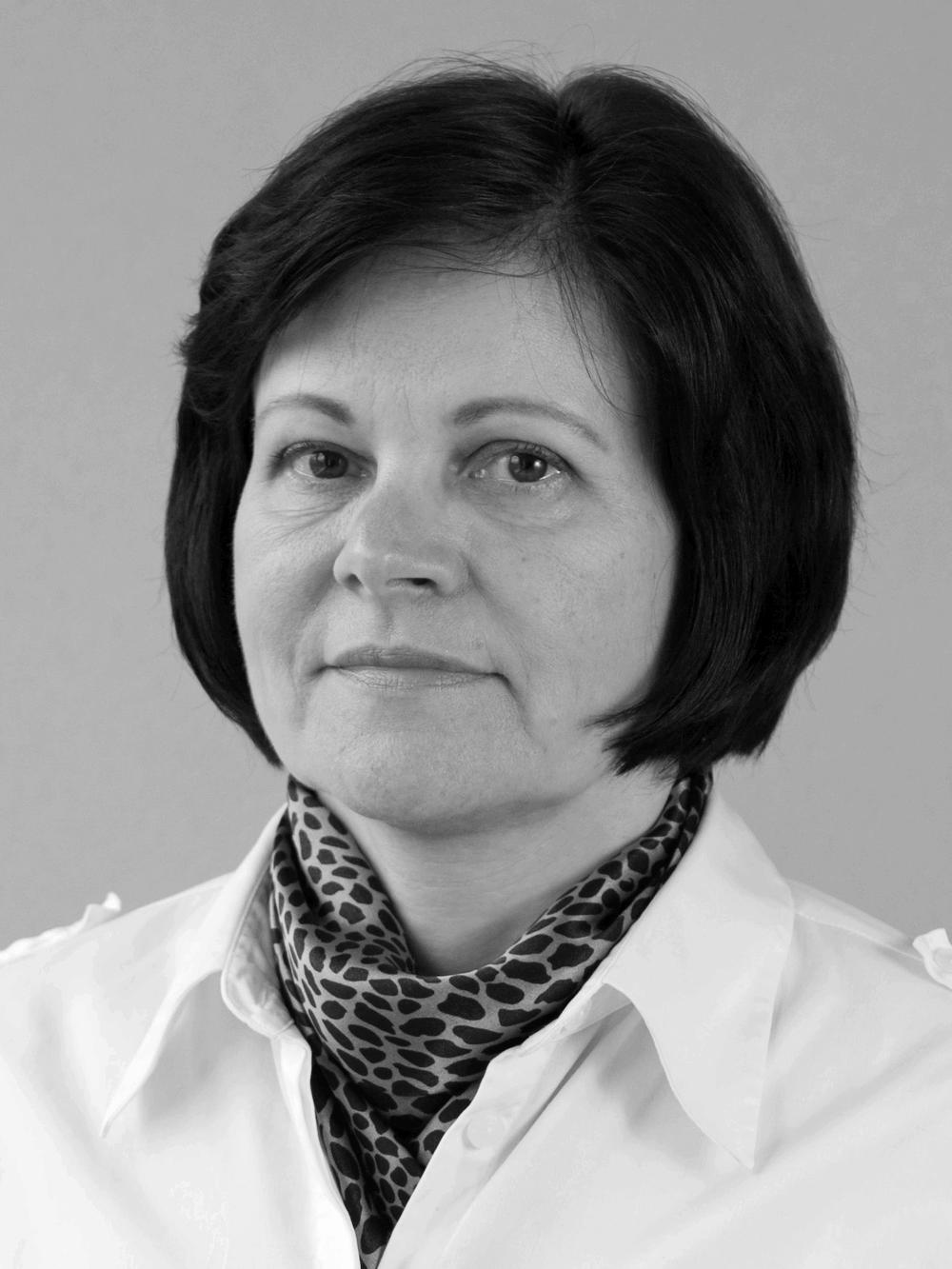 Having a firm goal requires courage
Ingeborg Schallerová
Country Sales Manager Germany, Austria
I am one of those who remember the beginnings of this company. Compared to how many of us there are now, it was just a handful of people before. We wanted to do business with electronic components, develop and build a company.
I am happy for all the years and events that have happened. It was not always easy and sometimes expectations differed from real results. In general, however, I must say that we have done a good job.
I started in the purchasing department and later moved to the sales department for the German and Austrian markets. Over the last few years, we have strengthened our relationships with customers, strengthened our team with great people with whom we successfully complete business projects. We have set goals and we are gradually fulfilling them.

I wish my team to continue in our growth. Let's look for new business opportunities, maintain good relationships with customers, and value them. Let's introduce new things into our daily activities and use them. And of course, let's look forward to success together.

---
Company can only grow if the people creating it want to grow and learn
Ján Seszták
CEO SOS electronic

SOS electronic, as a company, the people who create it, we have experienced a lot in 30 years. We have achieved a lot of success, we've been breaking records, implementing new processes, technologies, hiring and training new people. We also solved problems or challenges that life brought (crisis periods, pointless certification of all components, allocation situations, or changes in in-laws). Behind everything was the most important goal - a satisfied customer.
I am proud that in all these situations we were still all together and on the same boat.
We always withstood the problems and challenges together and learned from them. And when it came to success, we also enjoyed and celebrated them together.
I remember our first work projects: assembling shelves, the first computer network, creating the first catalog, launching sales with the first batch of about 1000 types of components. Our first order from Mr. Malast from the company Inoma, incredible cooperation with the company Telink, the father's advice from Mr. Opatrný. I remember the time of the creation of one of the first websites in Slovakia, the first e-shop, software implementation, building a logistics center, our internationalization, exhibitions at home and abroad, but also communication with suppliers and customers from around the world, or digitization in recent years. We learned as we went along and we do it to this day.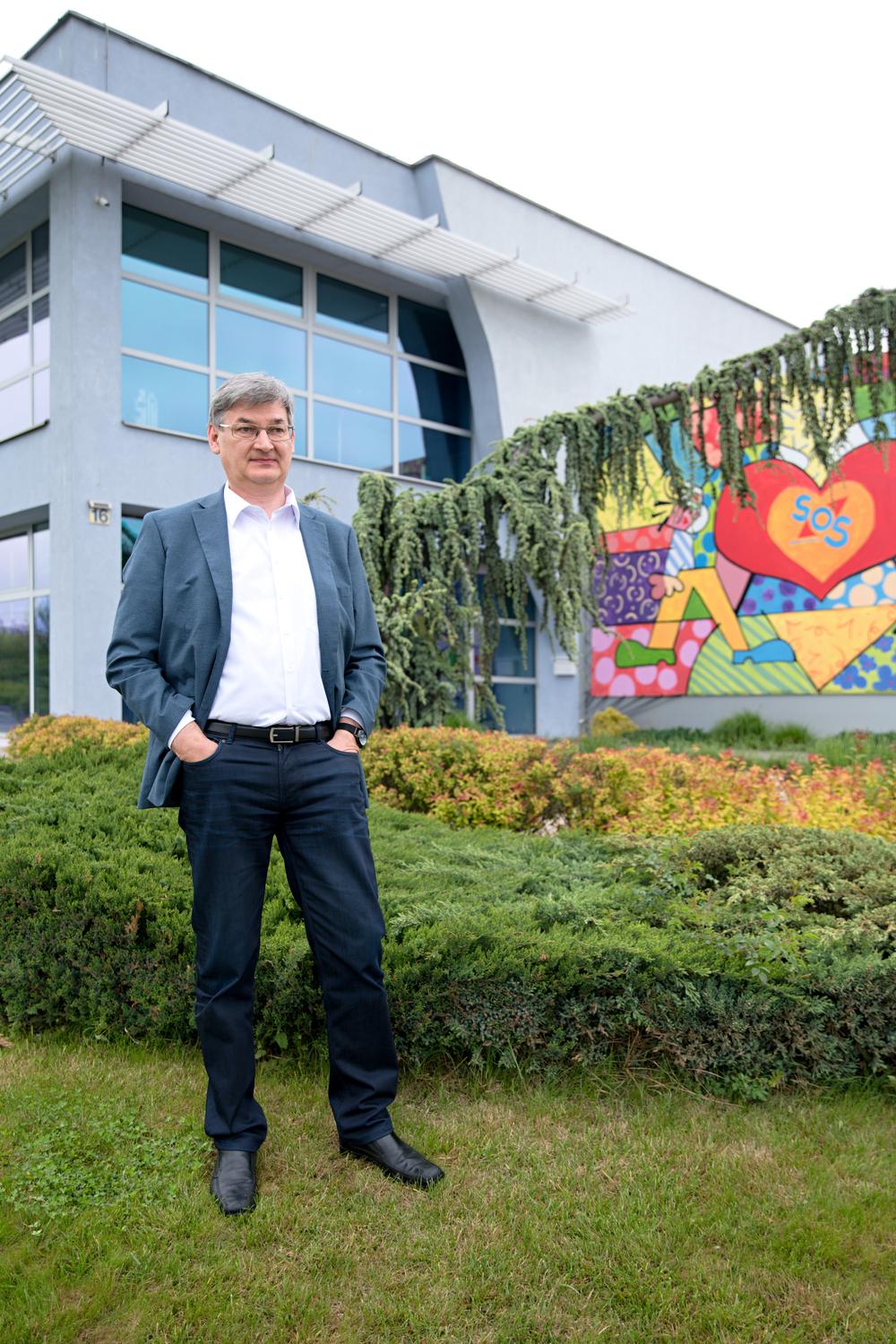 Everyone who comes to work at SOS electronic is aware that we expect their constant education and growth. On this anniversary of ours, I want to say to our team that it is nice and important to know the past and its milestones, to be proud of it.

The anniversary is only one moment and our future is ahead of us. The future with a vision of further development of a specialized international distributor. With a vision of further growth together with our customers, whom we help implement the latest and greatest solutions into their products on a daily basis.
It is not just one goal with a deadline of 10, 20, or 30 years. This is about the journey and the joy, satisfaction, and success during each day.