Do you want to know where your parcel is?
If you're impatiently waiting for the goods from us, check where your package is currently. Log in to the e-shop and find a list of all the packages we have sent to you in the past 30 days. Pretty good, right? :)
List of sent packages
List of packages is part of the "Orders" section which can be found in your account. It is named "Sent packages".
The list contains the following information:
Date of the package being shipped
Carrier name
Tracking number
Link to shipment detail to find out exactly where your goods are currently
Detailed information about the shipment
See an example of how a DPD shipment will look like in detail. You can see, for example, the exact time or when the shipment status changed.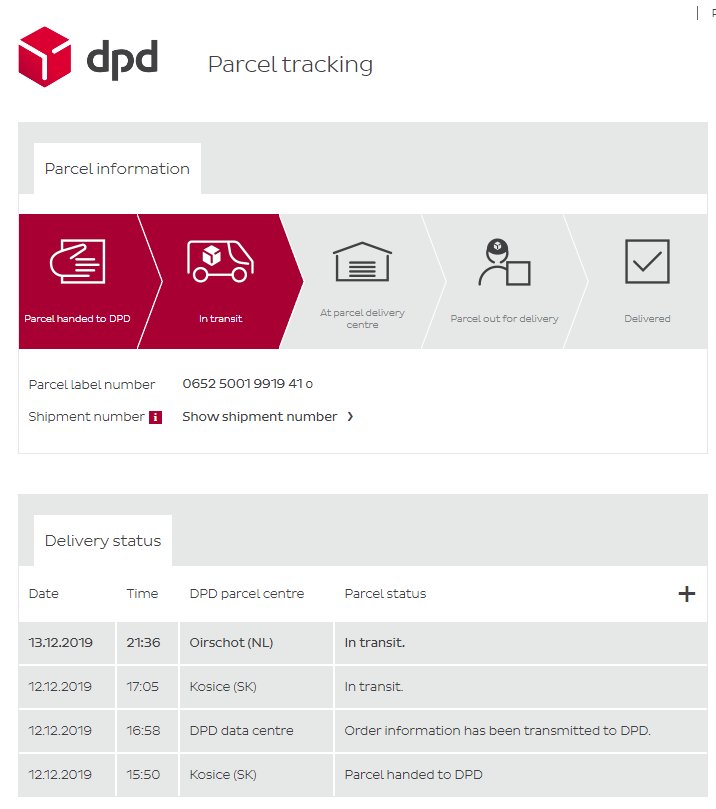 Do not miss these articles