Like most people and companies, at the end of February we watched with quite a concern what was going on and waited for how it is going to affect our lives. Compared to today, the situation was more tense because we had no idea what is going to happen. The online world kept churning out a non-stop flow of catastrophic scenarios.
But apart from extreme health concerns, we have tried to keep the company running and we are very happy that we have succeeded.
You, our customers, were our mirror. In March 2020, we closed our offices overnight and left most of our colleagues at home. We connected our phones, borrowed larger monitors from the company and worked "from the living room". After a few weeks, we regularly answered your question: "When are you going to work from home office?" and replied "We're already working from home!" That reassured us that we were doing well.
SOS electronic underwent the digitization of its activities last year. The spring unexpected situation tested our quick response and flexibility. We managed to move 80% of our colleagues to work from home within just 1 day. We have not stopped digitizing the company even during the summer, we are not stopping our development. We are constantly working on projects in the field of digitization and artificial intelligence.
We could not move the warehouse though. The goods were regularly delivered and shipped and our colleagues prepared it for you on a daily basis.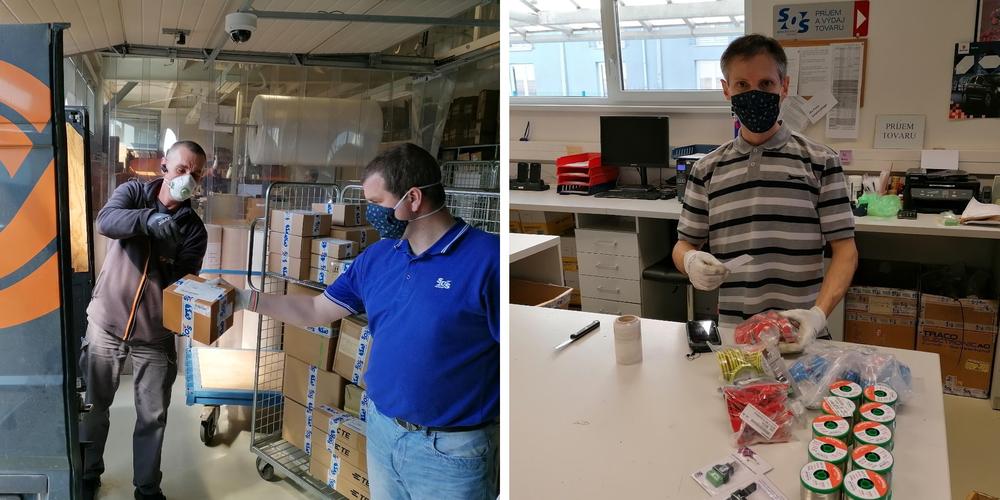 We were pleased with the close cooperation with carrier companies. Their regular and up-to-date communication and helpfulness have paid off and our relations have been strengthened even more. We have maintained a high level of quality of our services and created various operational measures, which we continue with so far.
Face masks, gloves, an ozone generator, regular disinfection and higher hygiene are our daily standard.
Close cooperation with suppliers deepened even more in early spring thanks to regular shared information on deliveries and stocks. We monitored the situation with the manufacturers on a daily basis to inform you in the event of outages.
Unfortunately, we had to give up business meetings. This was probably the most painful part of the whole situation. Personal meetings are irreplaceable. However, we discovered the charm of webinars, online trainings and we were left with at least regular phone calls.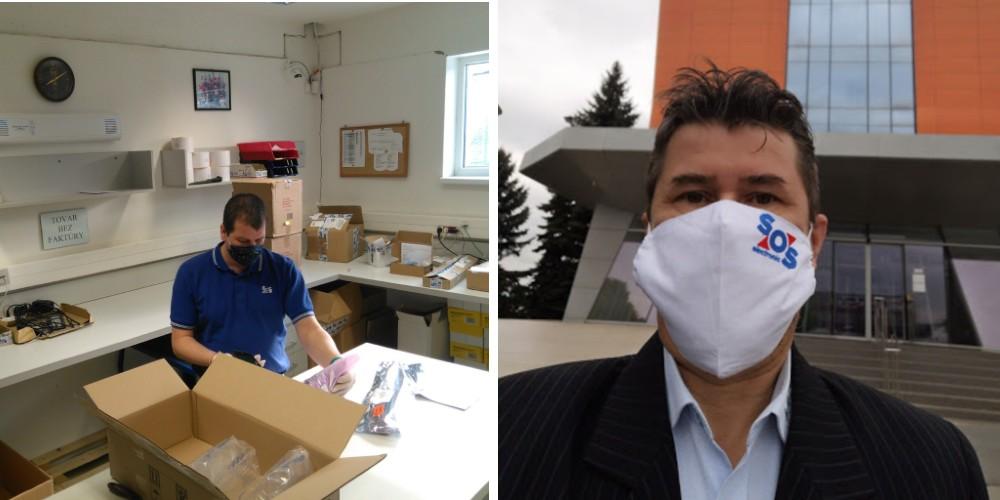 The visits of the first customers were then so full of joy, even though with face masks. For a short time, we also had to give up various events that we have organized in recent years. Workshops, Road show, exhibitions, meetings with customers during sport events, but also our regular blood donation came across a barrier due to anti-virus measures. We still visit our customers while keeping all current government hygiene regulations.
By the time the magazine goes to press, countries are reintroducing tighter measures. This time, we believe that neither your company, nor foreign logistics, nor industrial production will be suspended, and we will all successfully, in good health, handle these challenges that life brings.
Do not miss these articles
Do you like our articles? Do not miss any of them! You do not have to worry about anything, we will arrange delivery to you.