Instructions on how to quickly and easily identify your order from the SOS electronic label on the package and receive our goods at your warehouse.
Three simple steps to receive goods quickly:
1. You can recognise the goods from the SOS electronic warehouse by the typical label in light blue with the SOS company logo.
2. Apart from other information, you can quickly identify your order number in the lower right corner.
3. Your own label is displayed next to your order number.
If you do not know how to do this, instructions on how to mark goods with your own text can be found in the article, Mark products with your own label.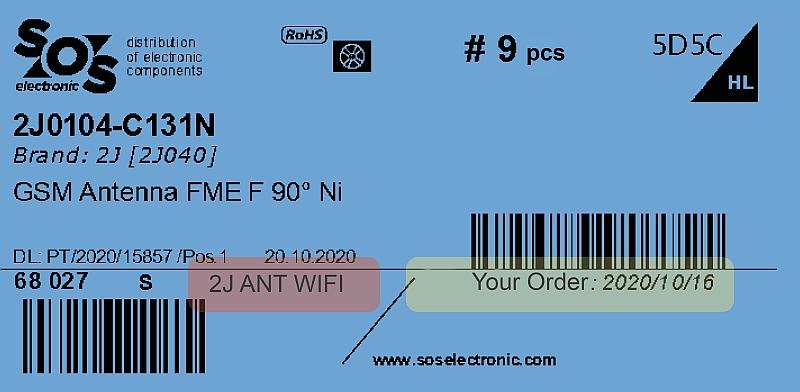 And maybe you'll be interested in other information like:
the manufacturer of the item
manufacturer's marking 
SOS electronic order number 
SOS electronic's marking 
the number of items in the package 
date of dispatch from the SOS electronic warehouse
We believe that this information will be useful to you.
We will be glad to respond to your comments and suggestions at webmaster@soselectronic.com

Do not miss these articles
Do you like our articles? Do not miss any of them! You do not have to worry about anything, we will arrange delivery to you.