New series of miniature embedded industrial computers of the credit card size manages HD videos, multimedia presentations and other demanding tasks in a real time.
This is an archive article published 03/05/2013. Some information may no longer be up to date and in line with the current state. Please contact us in case of interest.
i.MX53 is after i.MX25 and i.MX51 already the 3-rd member in the family of computers i.MX (SBC - Single Board Computer, COM - Computer On Module) from company Voipac. A big advantage of a common concept, i.e. usage of common operating systems is, that these computers are cross-compatible, thus all experience, programs and drivers, which you have for example from development of applications for i.MX25, are also usable for i.MX53.
OS Linux, Android and soon also Windows Embedded compact 7, USB 2.0 OTG/HOST, LCD 1600x1200 controller, ethernet and many other built-in peripherials make the i.MX53 a top choice for devices with small dimensions. A high-performance 1.2 GHz multimedia processor i.MX535 from Freescale provides a high performance at a low power consumption (passive cooling). i.MX53 is constructed on only 1mm thick 10-layer HDI board with microvias and provides a vast majority of peripherials expected from embedded systems. i.MX53 is able to boot not only from NAND Flash memory, but also from I2C EEPROM, SPI Flash and uSD card (all 3, including a uSD connector are on the board).

i.MX53 is, similarly like recent models of Voipac, available in 3 versions - Basic, Pro and Max. The key factor saying in favor of i.MX53 in comparison to competitors´ products is the price/ performance ratio.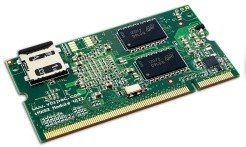 A maximum hardware configuration contains literally all, what so small computer can offer. The module even contains a 3-axis accelerometer and a switch-mode power supply for user applications. For the i.MX53, there´s also available the development board (usable also for i.MX25 and i.MX51) and the multitouch capacitive display. The most simple way for development is to use complete reach-featured development kits. Voipac products are also extraordinary by the fact, that the producer supplies complete schematics and PCB from the Altium environment to every purchased development kit. Voipac provides an extensive support in a form of pre-paid 1 or 3-month support and in files free to download in a binary as well as source code.

Detailed information will provide you the i.MX53 flyer, i.MX53 datasheet as well as attached video. Further files can be found on the producer´s website in the downloads section (http://www.voipac.com/#Downloads).

In case of interest, please contact us at info@soselectronic.com.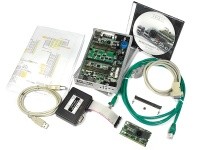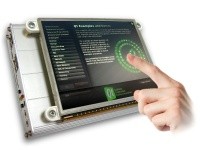 Advantages of usage of COM:
powerful PC with OS

addition of an extensive functionality to your device

minimalization of development costs

low power consumption, passive cooling

easy implementation into the target device
Do not miss these articles
Do you like our articles? Do not miss any of them! You do not have to worry about anything, we will arrange delivery to you.