Get Adidas soccer ball with set of Wago splicing connectors
The European Football Championship will not start until next year, but we are already sending you a fantastic pass.
Get the Adidas soccer ball UNIFORIA for free.
Take your chance and win with Wago even 2x!
Buy a professional set of 775 installation splicing connectors WAGO and get the Adidas soccer ball UNIFORIA - a replica of the ball designed for the European Championship 2021.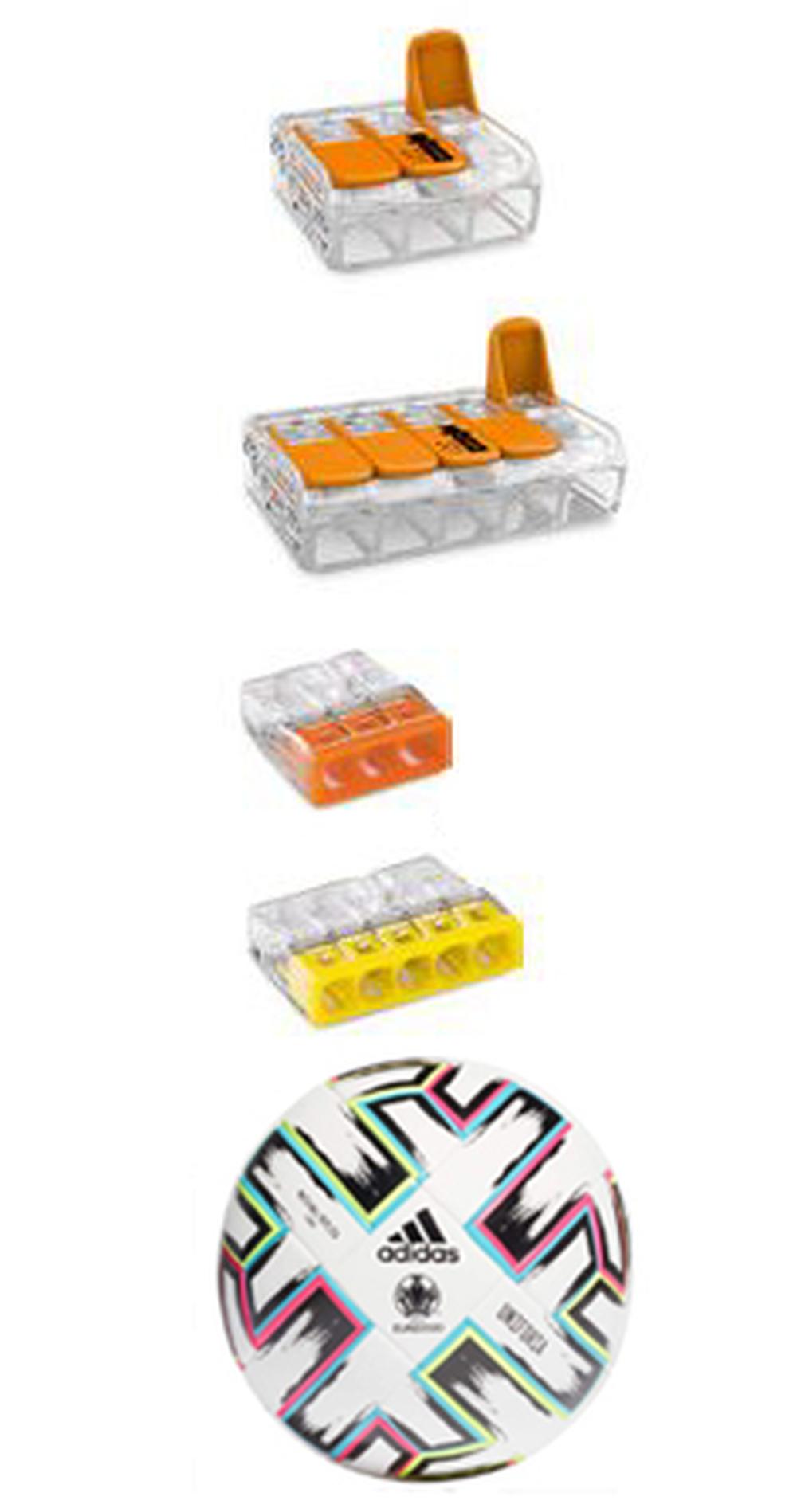 Set includes:


50 compact splicing connectors with lever, 3 x 0,2 ... 4 mm², Type: 221-413


25 compact splicing connectors with lever, 5 x 0,2 ... 4 mm², Type: 221-415 


 400 compact splicing connectors, 3 x 0,5 … 2,5 mm², Type: 2273-203


300 compact splicing connectors, 5 x 0,5 … 2,5 mm², Type: 2273-205


1x Adidas UNIFORIA Match Ball Replica: training ball, Size 5, 100 % TPU film cover, reflective material, butyl bladder.


Ord.Number 335555 

The Wago offer 887-352 is valid only while stocks last.

For more information about WAGO products, please contact us at sales@soselectronic.com 
Do not miss these articles