Try "PlusMinus" - an ideal screwdriver for circuit breakers and terminals
Special screwdriver, which is neither slotted, nor Phillips type, but it combines the best of them both. And that's really a big PLUS.
You´ve certainly already got in touch with screws whose head enables to use slotted and also Phillips cross type screwdriver. It´s quite handy as you´ll probably never be in a situation when you won´t have a usable screwdriver for a given screw by your hands.
But do you know that there is a special and the most suitable screwdriver for such screws, so called. SL/PZ (or SL/PH) , also called as "PlusMinus"? It is a screwdriver with this type of blade: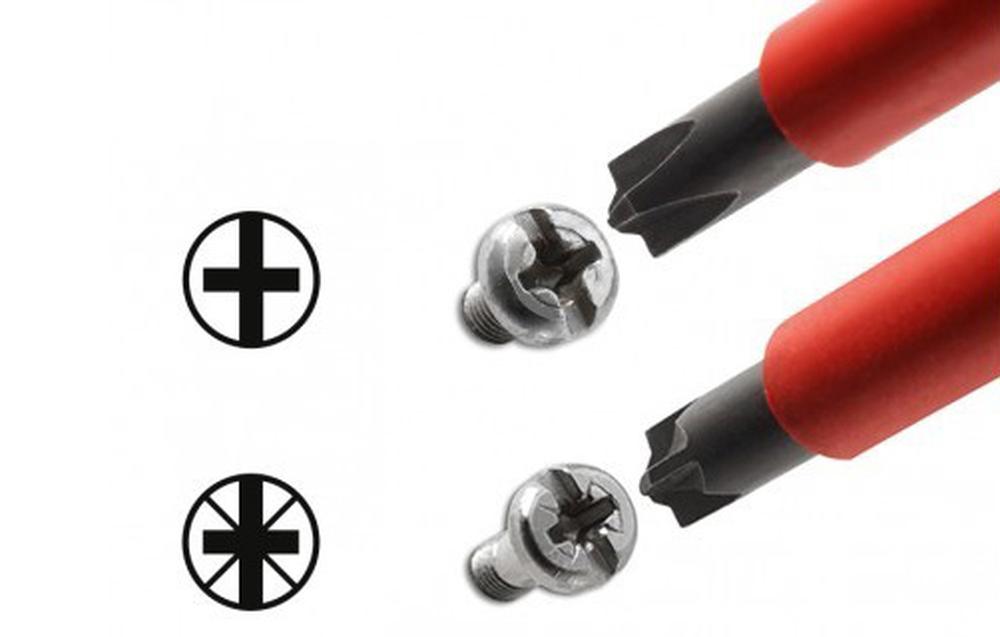 The praxis proves that such "hybrid" screwdriver has the highest resistance against slip off, already at a minimal pressure on a screw. That´s especially beneficial for work on devices on DIN rail, as we don´t have to push on the screw (and thus a DIN rail, plastic older or a plastic enclosure) using uselessly excessive force.
Directly in our offer, you can find 6 types of screwdrivers with the "PlusMinus" blade from Wiha:
Wiha also offers other versions of SL/PZ and SL/PH screwdrivers, standalone but also in a form of exchangeable bits. In case of interest, we can supply you any product from Wiha in a short leadtime and at favourable conditions.
If you are interested in other WIHA products or you need more information, we would be happy to advise you at sales@soselectronic.com
Advantages of "PlusMinus" screwdrivers:
the best possible torque with the least perpendicular force
eliminated risk of slip-off from the slot
protection of screw heads
pleasant work, professional solution
Do not miss these articles