For applications where accidental and unwanted disconnection of the terminal block is undesirable, we recommend using the terminal blocks with screw flanges. We have expanded our product offer of terminal blocks because the safety and reliability of the equipment are becoming more and more important.
This is an archive article published 06/20/2019. Some information may no longer be up to date and in line with the current state. Please contact us in case of interest.
Probably the simplest and the fastest connection of several conductors or the connection to a PCB is by means of terminal blocks, respectively connectors.
If it is a "lazy" device that doesn´t move or is fixed on the wall and connected wires are not in motion, a classic solution is sufficient - eg. pin header on a PCB (male terminal block) and cable counterparts:

However, once we are dealing with a device that is moving or vibrating, it is quite reasonable to use terminal blocks with threaded flanges. The printed circuit board is a pin strip which has a recessed nut in the flange into which the counterpart is screwed.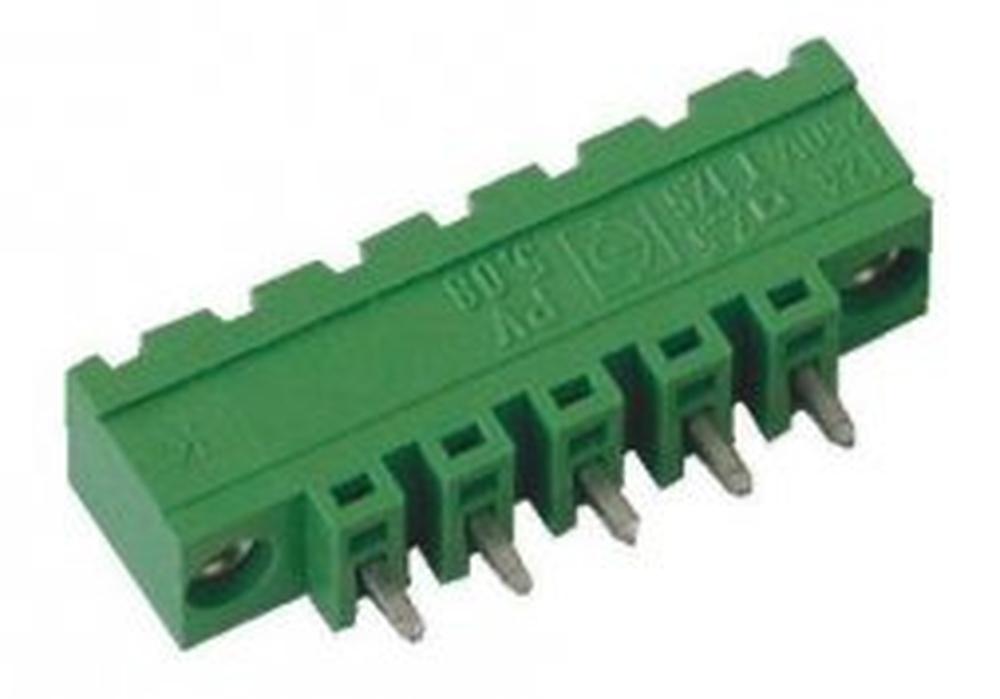 Moreover, for connectors with a pitch of 3.5 or 3.81 mm, it is also possible to screw the entire body (flange) with a self-tapping screw to the printed circuit board. This is because they have smaller pins - only 0.8x0.8mm compared to 1x1mm for connectors with 5 or 5.08mm pitch. Even the whole body is smaller, so the pins are more strained.
The cable is then flanged with the integrated screw.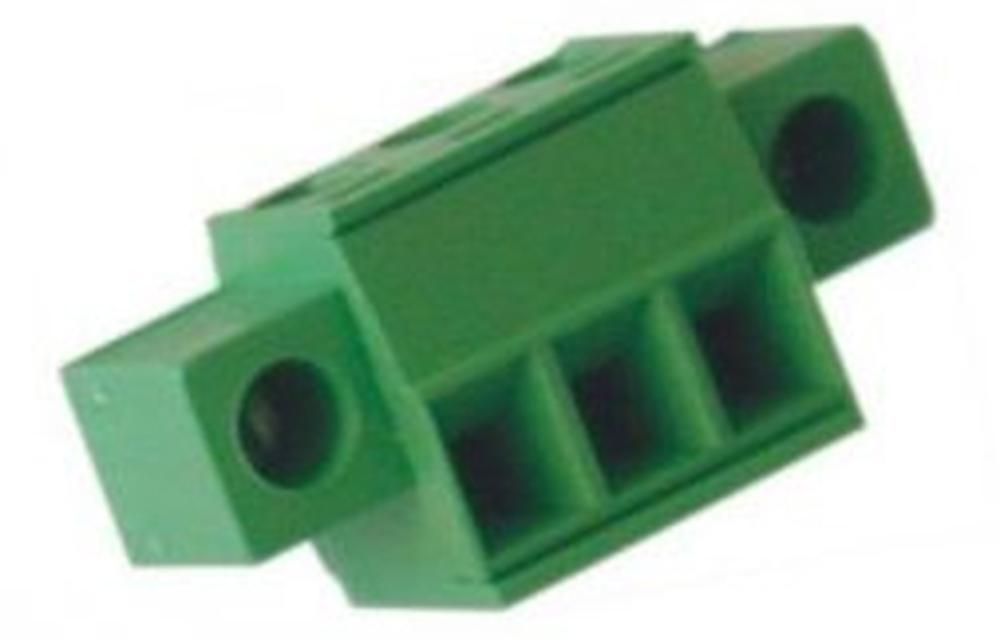 It is easy and quick to distinguish these products according to their part number.
They are all ending with the suffix "-K". Generally, the terminal blocks with 3.5 and 3.81 mm pitch use M2.5 screws and the terminal blocks with 5 and 5.08 mm pitch use M3 screws. If for some reason you need to use the M2.5 thread for those larger terminal blocks (5mm, 5.08mm, 7.62mm), then they will have the suffix "-K2".
The safety and reliability of the equipment are more and more important, and the requirements for these terminal blocks are also growing. That is why we have extended our stock offer with new versions. We chose the favorite 5.08mm pitch and the most common numbers of poles 2, 3, 4 and 5. We offer the pin headers in both horizontal and vertical versions.
If you have not found what you need, or you need more information about Euroclamp products, we are ready to help at sales@soselectronic.com

Do not miss these articles
Do you like our articles? Do not miss any of them! You do not have to worry about anything, we will arrange delivery to you.