The Stainless series from LexSystem offers the highest protection available, a stainless-steel cabinet of 316 class and - as is typical for LexSystem - a wide range of customization options. (reading for 2 minutes)
Stainless Steel Cabinet or Hygiene First
Stainless steel is widely used in food production and pharmacy. It is characterized by the addition of chromium - at least 10.5 percent of the total composition. Chromium is highly reactive to the oxygen environment, and it quickly forms a highly resistant passivated barrier on its surface, which protects internal structures from further corrosion. Stainless steel is easy to clean and disinfect. Its smooth surface - which is the result of polishing - does not support the growth of bacteria and fungi. Therefore, it is ideal for use in industries such as food processing, where hygiene and cleanliness come first.
Class 316 stainless steel contains 16 to 18% Cr, 10 to 14% Ni and 2 to 3% Mo. In combination with chromium, molybdenum provides excellent resistance to attack by most chemicals and increased resistance to chloride corrosion in comparison to the steel of class 304. Thanks to this it is more suitable for processing meat products and foods with moderate salt content.
Coverage
Panel computers are available in IP66, IP67 or IP69K versions. To maintain the IP67 or IP69K protection, panel computers must be assembled directly by the manufacturer. After opening at the customer's site, protection higher than IP66 cannot be guaranteed.
The degree of protection IP69K provides complete protection against ingress of dust and protection against splashing hot water with a temperature of 80 °C under high pressure of 8-10 MPa (80-100 bar).
The IP69K rating is the highest protection available.
Stainless Series
This series includes a 10.4" and 15.1" resistive touch panel model and a 19" capacitive touch panel model. All models operate in an ambient temperature range of -20 to +60 °C and have a wide input voltage range of 9 to 36 V DC. The standard configuration uses a 2.5" single board computer 2I385HW-D94 with an Intel Celeron J1900 processor and built-in 4 GB RAM. The SBC can use a half or full-size mSATA SSD, or a 2.5" SSD with a mounting kit.
M12 waterproof connectors
All interfaces use standard M12 waterproof connectors.
10,4" panel PC has seven connectors.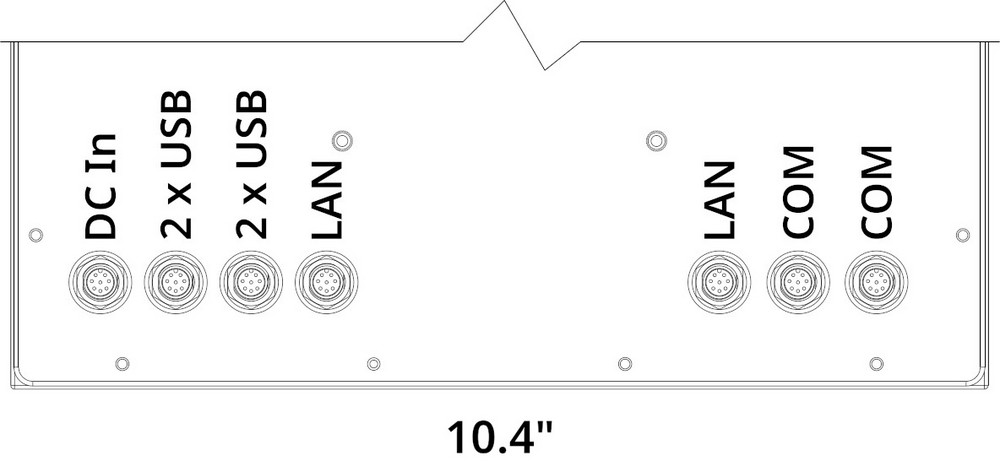 The 15,1" and 19" panel PCs have seven connectors and free slots for two additional connectors.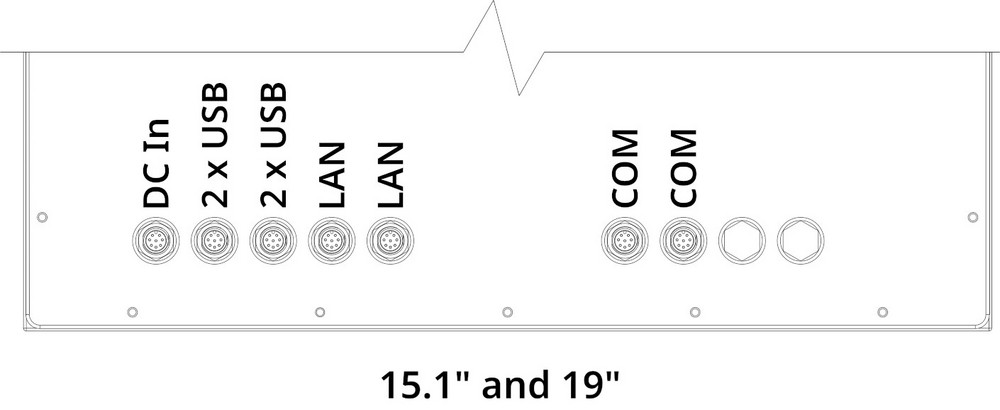 All connectors are protected by a waterproof cover. Panel computers are delivered without cables, these must be ordered separately. The cable length is 2 m. For more information on stainless steel panel computer cables, see the Stainless Panel PC Assembly Guide.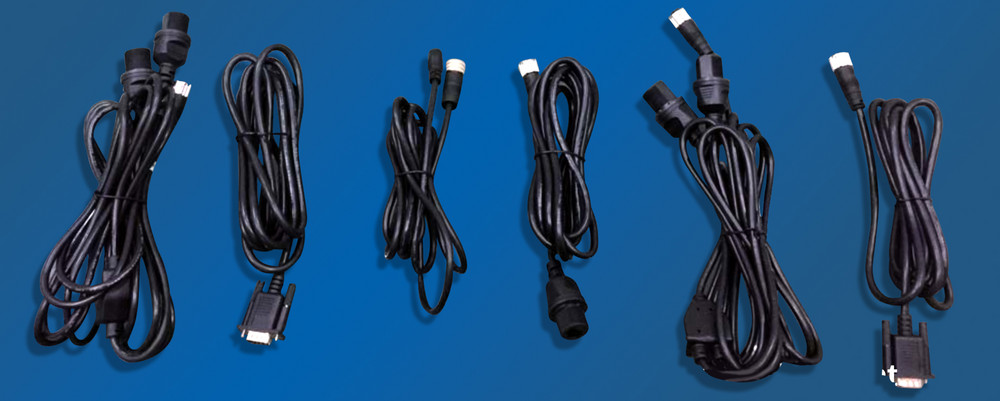 Customization Options
Here are some examples of possible customizations of LexSystem embedded systems:
More M12 connectors for additional interfaces.
Backup battery with charger built into the cabinet.
Short-term power backup with supercapacitors that allows you to shut down the operating system correctly
Various single board computers.
Waterproof antennas for Wi-Fi or LTE.
"LexSystem can prepare simple customizations for you in quantities from 10 pieces. In general, however, if it is at least slightly technically possible and economically feasible, the manufacturer will manufacture an embedded system exactly according to your needs. Therefore, do not hesitate and send us your requirements and we will check it directly with the manufacturer," says Miroslav Piskor, product specialist from SOS electronic.
For more information on LexSystem products, contact your SOS electronic sales representative in your region or email us at lexsystem@soselectronic.com. We will be happy to help you.
Do not miss these articles
Do you like our articles? Do not miss any of them! You do not have to worry about anything, we will arrange delivery to you.