Are you thinking about purchasing an oscilloscope, spectrum analyzer or power supply? Take advantage of a limited offer of professional products in full equipment at exceptional prices. The promotion is valid from October 1, 2021, to March 31, 2022, or until stocks run out.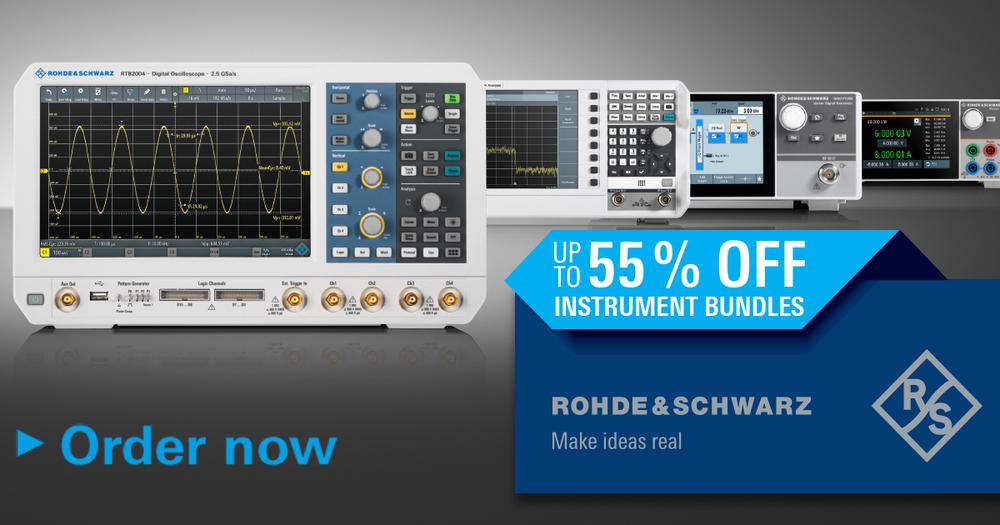 The German manufacturer
Rohde & Schwarz
has once again prepared an interesting event. This time it is about
10 new devices
in the group of
oscilloscopes, spectrum analyzers
and power supplies in full equipment at discounted prices.
However, in addition to these popular products, the producer also offers RF devices for specific applications, including analyzer bundles, which are designed to troubleshoot EMC issues or hunt for interference.
And for the first time, they included a highly competent yet super-affordable signal generator in this promo!
You will find all this and much more in the new "Today's solution for tomorrow's challenge" promo runs from October 1, 2021, to March 31, 2022.
As is a good habit, the manufacturer offers the opportunity to purchase professional devices in full equipment - with all available extensions, the so-called "Options" - at significantly discounted prices, from 42 to 55%.
In practice, this means that, for example, with oscilloscopes, you can purchase a device with the maximum bandwidth and all available extensions for a relatively small surcharge compared to the regular price of the basic version of the device. Such as, for example, the ability to decode and analyze almost all standard communication buses and use them as a spectrum analyzer and self-waveform generator.
Thanks to the full equipment, Rohde & Schwarz measuring devices are ready for various tasks, which will increase the comfort and the accuracy of measurement at work.
Among the most popular products, we will mention the oscilloscopes RTC1002, RTB2004, RTM3004 and RTA4004, the technological leaders in their (price) categories. After years of cooperation with Rohde&Schwarz, we can say that users appreciate the wide range of features and, at the same time, intuitive work with the devices.
For many of our customers, the ability to try the device at their workplace, in the laboratory or the classroom was also a key decision factor. And we offer this option to you as well. So if you would like to try any of the Rohde&Schwarz products, do not hesitate to contact us. 
A list of all products and conditions of the promo can be found in the leaflet "Today's solution for tomorrow's challenge" as well as in this overview: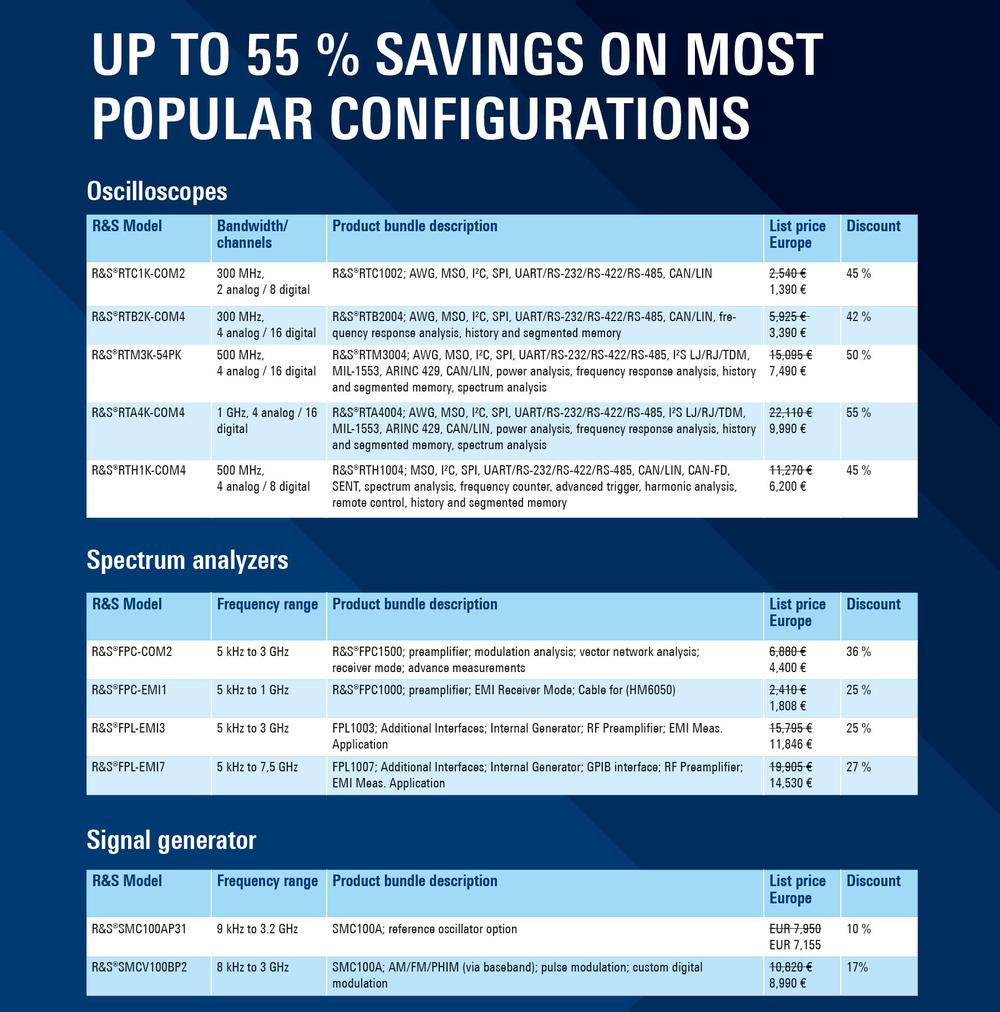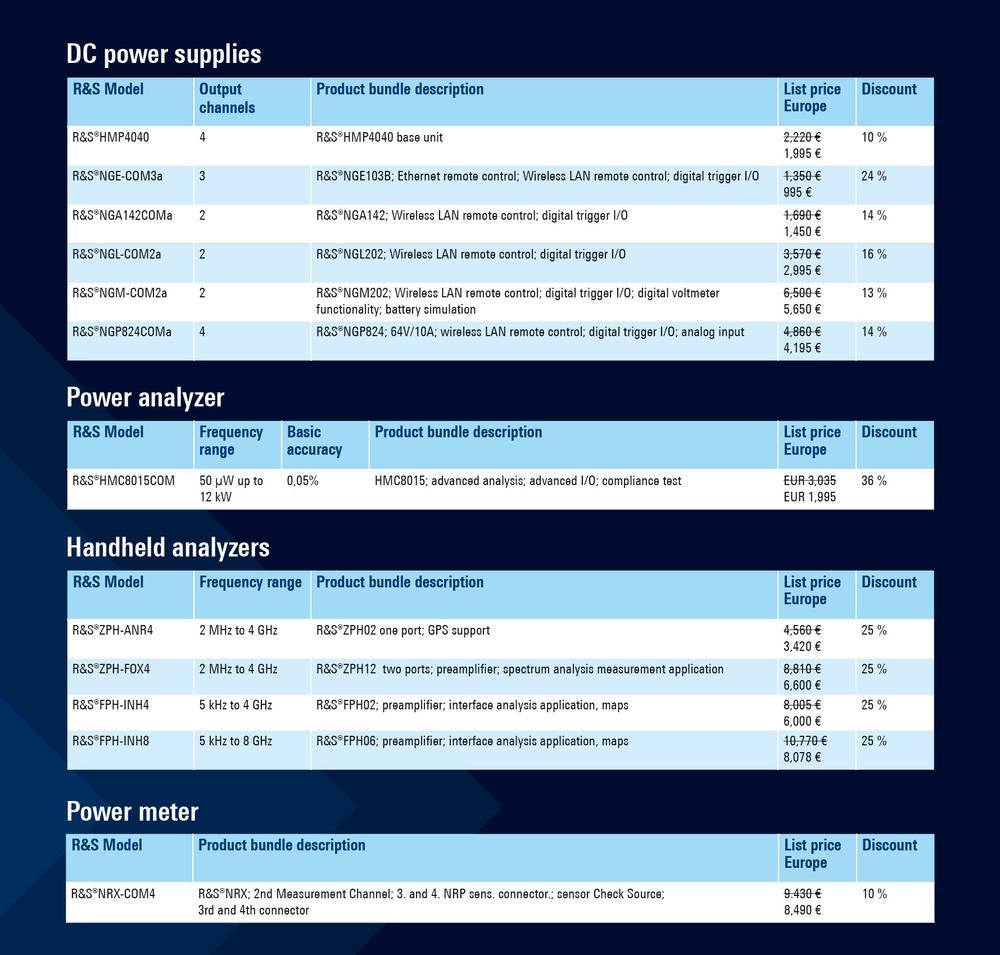 We will deliver all the listed products from Rohde & Schwarz measuring technology to you under advantageous conditions and in a short delivery time.
The offer is valid from October 1, 2021, to March 31, 2022, or until stocks run out at the supplier.
We will provide you with more information about Rohde & Schwarz products and, if you are interested, we will be happy to advise you with the proper selection at sales@soselectronic.com.

Do not miss these articles
Do you like our articles? Do not miss any of them! You do not have to worry about anything, we will arrange delivery to you.