Solidarity, togetherness and help in times of need. These are the values we recognize in our company. We have been on the market for more than 30 years and we've grown to become a global distributor of electronic components. With growth comes responsibility, and we always cared what happens in our region. That's why we founded the SOS Aid Fund in 2005 and started helping those who need it the most.
The SOS Aid Fund has been helping for almost 20 years


The first impulse to establish this fund was a serious injury our colleague suffered. Her treatment took a long time, and since she was unable to work, she stayed at home with a reduced income.
That's when we decided we wanted to help people in difficult life situations. That we will try to distribute the contributions we receive through the aid fund as best as possible.
We have already helped hundreds of people


When we looked around, we found that there are really a lot of people in need who could use help. In one family, they dealt with expensive treatment and a lack of financial resources in the account, in another, they had a problem financing their children's studies. There are many ways to help, even though the size of the fund is limited. However, we distribute the contributions according to our best knowledge and conscience. 
And then covid-19 and the war in Ukraine came. We also helped as individuals and volunteers. Financially and materially. Some of our colleagues provided refugees with a roof over their heads.
By collecting warm clothes, we want to help the homeless get through the cold days


We help also in this cold season. In October, we organized a collection as a part of the global "Socktober" challenge, i.e. October, the month of socks. This international project draws attention to the issue of homelessness and how homeless people have a hard time surviving the cold winter days. 
The challenge took place during the October, and many of our colleagues participated in it, and in addition to warm socks, they also contributed winter clothes and food. We then took it all to the archdiocesan charity.
"We are very happy we have learned about this project and thus were able to participate in it. We see the importance of helping those in need and we already know that we want to organize the collection next year as well," says one of the initiators of the project, our colleague Denisa Majláthová. 
And why socks? "Charities often provide the homeless with warm clothes they get from various collections. However, socks are usually missing among the collected clothes. That's why the 'Socktober' challenge was created," explains Denisa Majláthová.
Thermometers for schools, kindergartens, and transfusion stations
The covid-19 pandemic has reminded us how important it is to take care of our health. Activities such as testing, or temperature measurement have become mandatory in some places. That's why we decided to help those who need it. We distributed thermometers to places where they were in short supply.
Since the project was a success, we decided to repeat it this year. We donated dozens of thermometers to schools, kindergartens, and the transfusion station in Košice. Our colleagues took them to the facilities in the countries where we have our branches, i.e. in Hungary, the Czech Republic, the Slovak Republic and Poland, as you can see in the photos. 
At the same time, we continue to help as individuals. We go to donate blood, participate in charity sports events etc.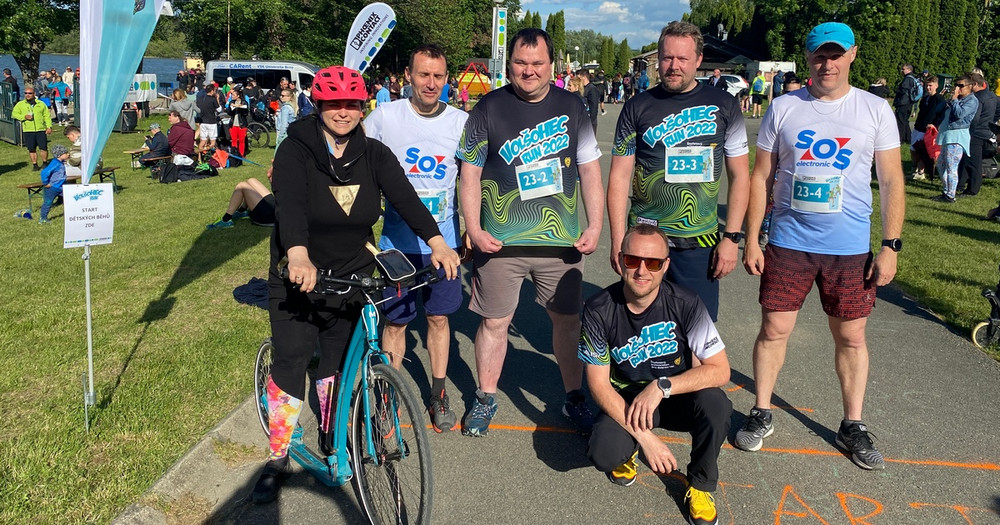 If you are interested in what we are currently doing, who we are helping or what is new with us, follow us on social networks. 
Do you want to join the supporters of the aid fund? Or would you like to learn more about the SOS Aid Fund? Visit our website.
Do not miss these articles
Do you like our articles? Do not miss any of them! You do not have to worry about anything, we will arrange delivery to you.