The universal series from TE Connectivity consists of Soft Shell connectors in a 6.35 mm grid with many possible combinations for correct connection, especially with a larger number of connectors in the application. A waterproof version is available, as well.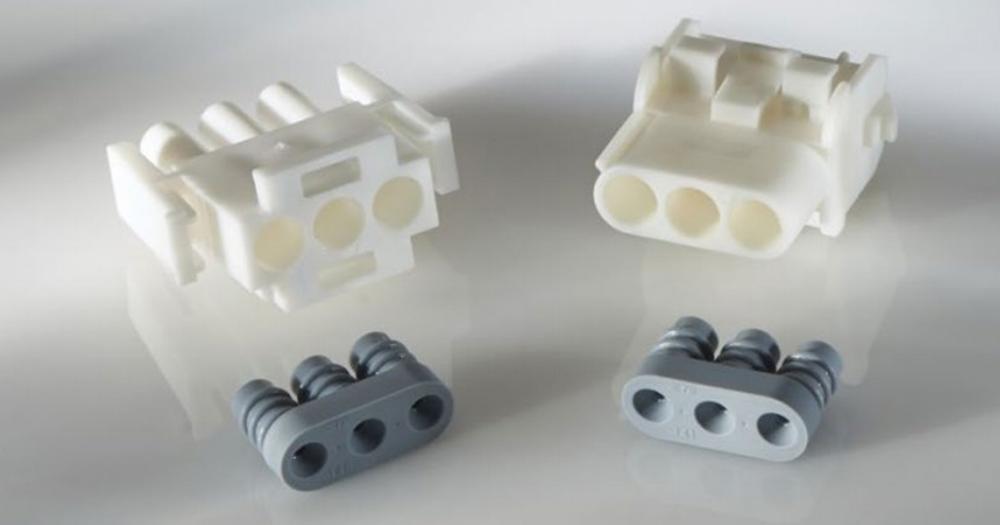 The
Universal MATE-N-LOK
series of connectors was developed decades ago, but its popularity has not declined over the years; on the contrary, it is finding its application in an increasing number of industries.
Robust and Reliable
Universal MATE-N-LOK connectors utilize a combination of pins and sockets intermixed in the plug and cap housings to achieve excellent electrical performance in a 6,35mm pitch design.
The nominal voltage is 600VAC/VDC, and the current is 19A. There are wire-to-wire, wire-to-panel, and wire-to-board configurations available. Housings feature positive polarization, positive locking, and rear cavity identification for easy, error resistant assembly. Contacts are enclosed in the housings and are removable for system flexibility.
Universal MATE-N-LOK connectors offer numerous options, including circular, flanged, bulkhead, sealed, and coloured housings in various materials (including Glow Wire compliant) to offer solutions for many diverse applications.
Features/benefits of the
Universal MATE-N-LOK system:
Pins and sockets can be intermixed in the same housing 
Positive polarization
Rear cavity identification 
Contacts completely enclosed in housings
Positive locking housings 
Removable, crimp snap-in contacts 
Low contact mating force
Contacts accept 0,05-5 mm2 wire sizes 
Contacts available with tinned or gold plating
Panel mount or free-hanging 
Mate with Universal MATE-N-LOK II Housings 
Available in UL 94V-O flame-retardant material 
Not for interrupting current
Harness to PC Board capability using pin or socket headers 
Pin and socket headers are available in both vertical and right-angle style 
Contacts are on .250 [6.35] centerline spacing
Please, use the terminology provided here to specify your inquiries.
Basic terms and features of the family are provided in the next figure:
Possible versions: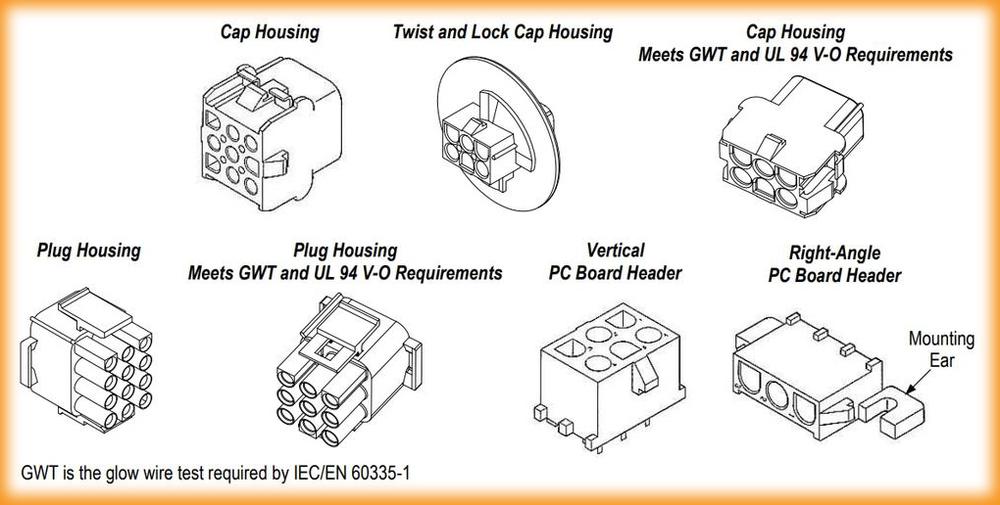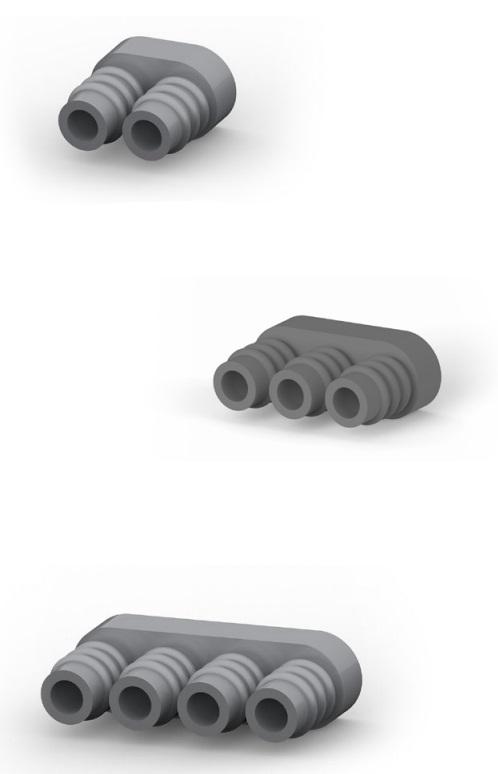 Existing applications utilizing Universal MATE-N-LOK connectors can be upgraded to a splash-proof system using connector Wire Seal an Interface Seal.
The connector seals are designed to ensure a water-resistant seal between mated plug and cap housings. One interface seal, two-wire seals, and optional sealing plugs are required per assembly.
Main features of the splash-proof solution:
Economical splash proof/ immersible sealed connector system 
No design changes to the existing Universal MATE-N-LOK product 
Utilizes two-wire seals and one interface seal 
Wire range is 0,5-2,0mm2 with insulation diameter range 1,52-3,30mm
2,79-3,30mm insulation diameter passed European IP sealing level 5/6 + 7 (swirling dust/ immersion to 1 meter for 30 minutes)
1,52-2,79mm insulation diameter passed European IP sealing level 5/5 + 7 (swirling dust/ heavy seas)
Universal MATE-N-LOK II keying plug can be used to seal unused circuits
The primary application is for wire-to-wire; the wire-to-board application must use a closed bottom header
Typical wire-to-wire application: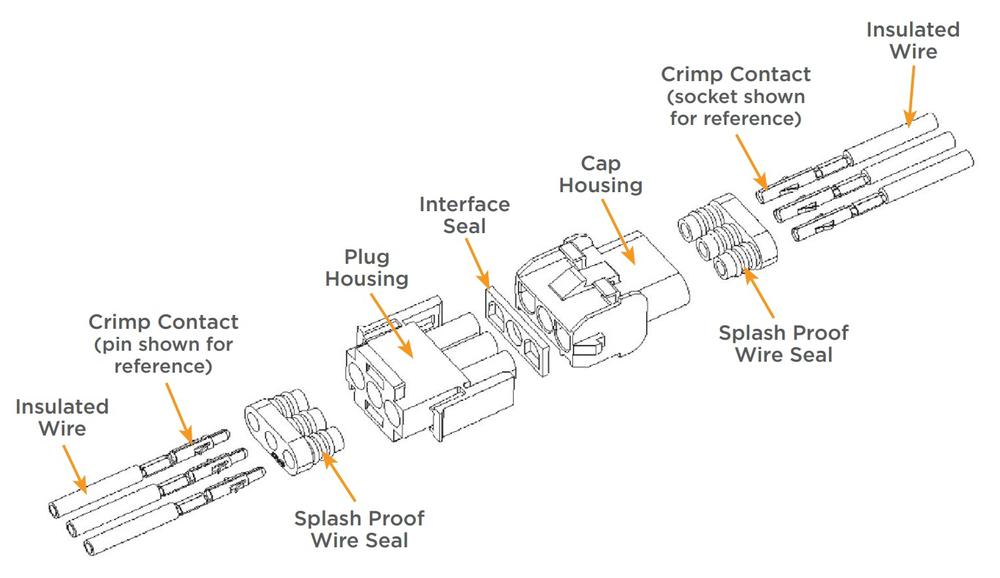 The basic model of wire-to-wire connectors are stock types at SOS electronic.
In case of interest for other TE Connectivity connectors, do not hesitate to contact us at sales@soselectronic.com

Do not miss these articles
Do you like our articles? Do not miss any of them! You do not have to worry about anything, we will arrange delivery to you.