The new splice connectors in a slim design with all the advantages of the 221 series allow a wide variety of new applications. Check it out on our website and in the video.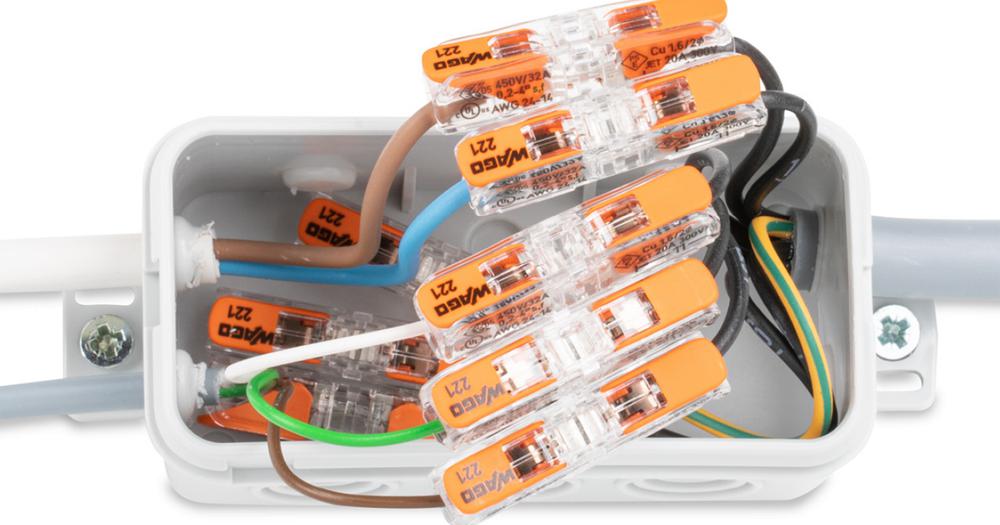 Why did it take
WAGO
so long? This is probably the first question that comes to your mind when you see the new 
Wago 221 Inline
 series of splice connectors.
The current solution is just fine for an installation box where the wires often come from one direction, but for all other solutions for connecting two wires, the new inline terminal is just ideal.
The connectors of the Wago 221 series are practically standard for electrical installation. What more can an "electrician" wish for other than a connector suitable for a wide range of conductor cross-sections, suitable for all types of conductors, from solid wire to fine stranded wires and without the need for any tools. The integrated lever allows for quick and convenient insertion and attachment of the wire and, of course, disconnection.
Not to mention that the body is transparent, and the user has an immediate visual inspection.
We are sure that it will find application in testing laboratories, development workplaces and schools too.

What are the benefits of the new Wago 221-2411 terminal?
Connects conductors of cross-sections from 0,2 mm2 to 4 mm2
Connects solid wires and stranded cables
Compact and slim shape allows it to be used in tight spaces
Comfortable and fast work thanks to lever technology
Fixed mounting with adapter 
with a screw or with another part also fastening to a DIN rail
Multiple adapter for connecting several pairs (2, 3, 4 and 5)
Stable parameters - Nominal current 32A, nominal voltage 450V
We have included the inline splice connector Wago 221-2411 as well as basic adapters (2, 3 and 5-way) in our permanent stock range. Check them out in detail on our website and in the attached video.
If you need more information about WAGO Splice Connectors products or would appreciate help with selecting a suitable connector, we are at your disposal at sales@soselectronic.com. Please, feel free to contact us.

Videos
The new splicing connectors in a slim design, tool-free conductor connection and all the trusted advantages of the 221 series allow a wide variety of new applications. A standard-setting solution for all conductor types from 0.2 to 4 mm? with a transparent housing for immediate inspection of the proper connection.
Do not miss these articles
Do you like our articles? Do not miss any of them! You do not have to worry about anything, we will arrange delivery to you.