Connectors of the CA series have a reinforced plastic housing, making them a high-quality and efficient alternative to connectors with metal housings. They are reliable even in harsh environments with high levels of humidity and dust but still easy to connect and install. Practical colour resolution is convenient for both installation and maintenance.
This is an archive article published 12/31/2019. Some information may no longer be up to date and in line with the current state. Please contact us in case of interest.
If you want to be 100% sure that you did maximum for the security of your connections, use the CA series connectors. This series of circular industrial connectors from Hirschmann (a member of Belden group) meets all requirements for industrial connectors. Dust and moisture are no problem (IP67), secure connection and easy manipulation even in gloves is self-evident.
CA series is used in many applications. The plastic body is made of durable polyamide reinforced by glass fibres. This material is, in many cases, more advantageous than metal and also eliminates problems with possible corrosion in a harsh environment (chemical industry, moist environment, agriculture, renewable energy sources, ...). 
A designer has a free hand to choose a suitable cable because the connectors are supplied with two sealings to allow the use of cables with diameter from 6 up to 12 mm. One sealing for 6-9 mm cables and the other for 9-12mm.
CA connectors are produced in versions CA3 (3 poles + PE) and CA6 (6 poles + PE). Similarly, like every decent connector, even the CA3/CA6 is designed in the way that PE pins are the first to connect, which ensures reliable protection already at connecting and the equalization of ground potentials at the same time (increased ESD protection). Reliable electrical contact is ensured by silver-plated contacts.

The main difference between CA3 and CA6 series is the maximum current and voltage. At the same time, the 3 pole version has screw terminals, while the 6-pole version has solder ones. It can be said that it is worth to put your hands on the CA series. Precise construction and a simple usage will probably convince you. The CA series is suitable for mains applications and can be used to power supply any devices with current up to 16 A(AC).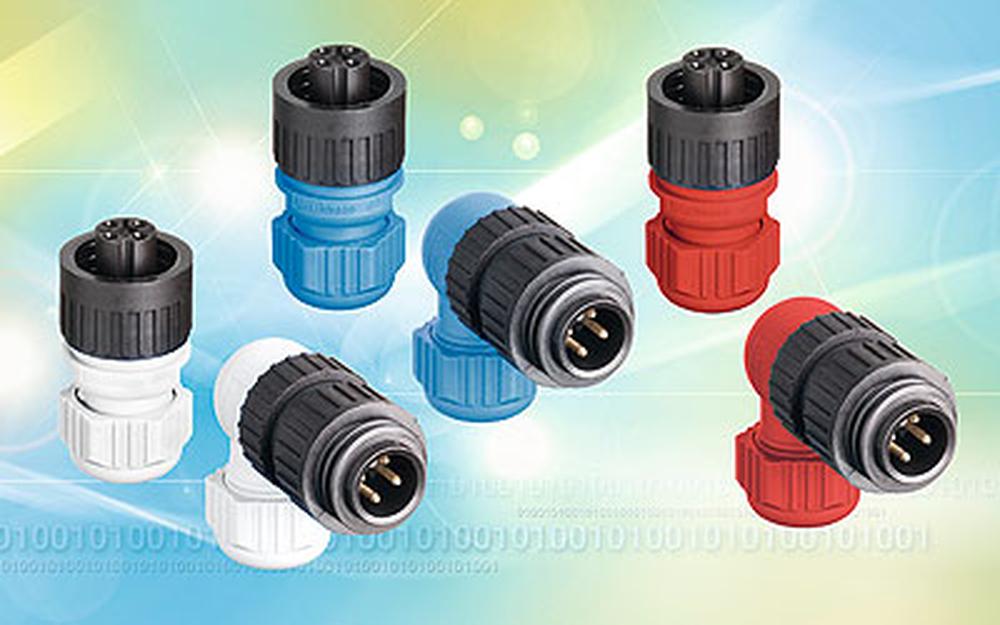 Apart from the standard black colour, you can now have the CA3LS in red and white colour too. And while the stock lasts, even at much better prices.
It is very useful to mark each channel with a different colour in multichannel applications. It helps at installation and maintenance. Detailed information can be found in datasheets of the individual connector types.
If you are interested in other Hirschmann products, or you need more information we are ready to advise at sales@soselectronic.com
Advantages / Features:
proven industrial circular connectors

3-pole+PE versions - screw type

6-pole+PE versions - solder type

straight and angled designs

400VAC /16A - CA3

250VAC/10A - CA6

silver-plated contacts

protection class IP67 when mounted

connector housing from an impact-resistant PA reinforced by glass fibres

UL 94V-0 (self-extinguishing)

operating temperature range from -40°C to +90°C
Do not miss these articles
Do you like our articles? Do not miss any of them! You do not have to worry about anything, we will arrange delivery to you.