With transformers for switch-mode power supplies from company Myrra you can avoid a demanding high frequency transformer design and you can focus only on a design of an SMPS according to your own specific demands.
This is an archive article published 11/25/2011. Some information may no longer be up to date and in line with the current state. Please contact us in case of interest.
For a power supply solution it is often more effective to use ready-made DC/DC or AC/DC modules. However if you need a power source with non-standard output voltage or if you decide from any reason for your own design of an switch- mode power supply (SMPS) like flyback or push-pull, you will need a suitable high frequency transformer.
Transformers of the 740xx series from company Myrra offer advantage in a fact, that they are optimized directly for usage with a certain control circuit (chip). That´s why they eliminate a necessity of relatively demanding design of custom transformer, or extensive comparing of parameters according to which you´d have to choose a suitable type. All you need is to choose a transformer of desired power rating and in its datasheet you will find a recommended SMPS control circuit. With some transformer types you can use more types of SMPS control circuits. Transformers provide a high level of safety – they are made of exclusively UL94-V0 listed materials and they feature a high primary/secondary insulation of more than 4000V. You can find appropriate datasheets at given transformer types listed under this article.
In case of interest please contact us at info@soselectronic.com.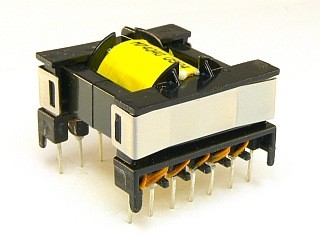 Advantages / Features:
transformers for switch-mode power supplies

usable with various SMPS controllers

recommended SMPS controllers are listed in datasheets

eliminate a demanding custom transformer design

high primary / secondary >4000V

made of UL94-V0 materials

rated power from 5 to 90 Watts
Do not miss these articles
Do you like our articles? Do not miss any of them! You do not have to worry about anything, we will arrange delivery to you.