Pepperl+Fuchs is a leading developer and manufacturer of electronic sensors and components for the global automation market. Continuous innovation, enduring quality, and steady growth guarantees continued success,since more than 60 years. From the automotive factory floor, to wastewater treatment plants, to packaging equipment, printing machinery, and corrosion protection, Pepperl+Fuchs is the ideal partner for factory automation and process automation projects that require industry-specific technologies.
This is an archive article published 11/30/2010. Some information may no longer be up to date and in line with the current state. Please contact us in case of interest.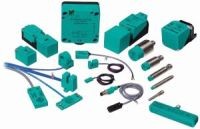 Inductive sensors
Inductive proximity sensors are the preferred choice for the majority of applications requiring accurate, non-contact detection of metallic objects in machinery or automation equipment. As a pioneer and market leader, Pepperl+- Fuchs offers innovative, high quality inductive sensors to meet the needs of the worldwide automation and process control markets. Our experience, flexibility and customer focus continues to allow us to offer custom designed solutions for the most unique and demanding applications.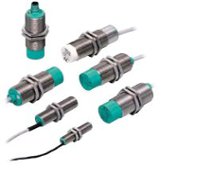 Capacitive Sensors
In applications utilizing capacitive technology the sensitivity of capacitive proximity switches is dependent on the material characteristics of the target object. This material characteristic of the metal, plastic or liquid object will influence the sensing range and therefore the output detection point of the capacitive sensor. To allow for this variation in material characteristics Pepperl+Fuchs offers many models with adjustable sensitivity to allow for more flexibility in applying these sensors to your application.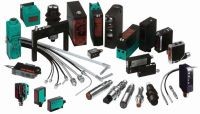 Photoelectric Sensors
Pepperl+Fuchs offers a wide range of photoelectric sensors, fiber optic cables, & accessories. For precise, optical control of positioning, sorting, and counting processes and for custom non-standard applications, look to Pepperl+Fuchs to have the answers for every industry.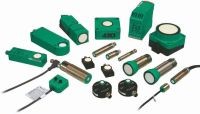 Ultrasonic Sensors
Ultrasonic sensors present the ideal solution for non-contact position and distance measurement in all industrial areas where environmental conditions such as dust, smoke or steam may affect the sensors. Objects consisting of a variety of materials can be detected to within millimeters regardless of color or shape.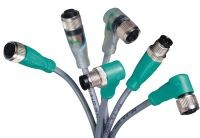 Connectors and Cordsets
Pepperl+Fuchs offers sensors with integral cables or with quick disconnect. Today, modern connectors are available with comparable IP categories. In addition to the fact that they quickly plug in to the device, quick-connect cordsets have standardized M12 and M8 connections that enable applications across the globe.
We supply all range of products PEPPERL+FUCHS on request. Please ask for quotation.
Do not miss these articles
Do you like our articles? Do not miss any of them! You do not have to worry about anything, we will arrange delivery to you.