And it is richer and more colorful. In addition, it has its own online tool for easy and clear configuration. Phoenix Contact really did care.
This is an archive article published 06/11/2019. Some information may no longer be up to date and in line with the current state. Please contact us in case of interest.
How do you know that a product or a whole series lives? Obviously, by seeing that the manufacturer is improving, gracing the product, adding new items to the series, new variations, new versions, new colors… Do you want an example? Here you go. Phoenix Contact with its PTFIX series.
In September 2017, we introduced this series to you and today it is even broader and it has its own online tool - configurator. So what's its status right now?
There are 3 sizes for 3 nominal cross sections:
● 1.5 mm2 (width of one element or grid 4.2 mm, nominal current 17.5A)
● 2.5 mm2 (width of one element or grid 5.2 mm, nominal current 24A)
● 4 mm2 (width of one element or grid 6.2 mm, nominal current 32A)   
Even small conductors from 0.25 mm2 can be connected reliably. At the time of the introduction of PTFIX series, the smallest one (1.5 mm2) had a slightly different design - but today all 3 are almost the same.

All 3 sizes are in two versions:
● With a "Feed-in" connection point (input for a wire with a larger cross-section than the remaining connection points)
● Without the "Feed-in" connection point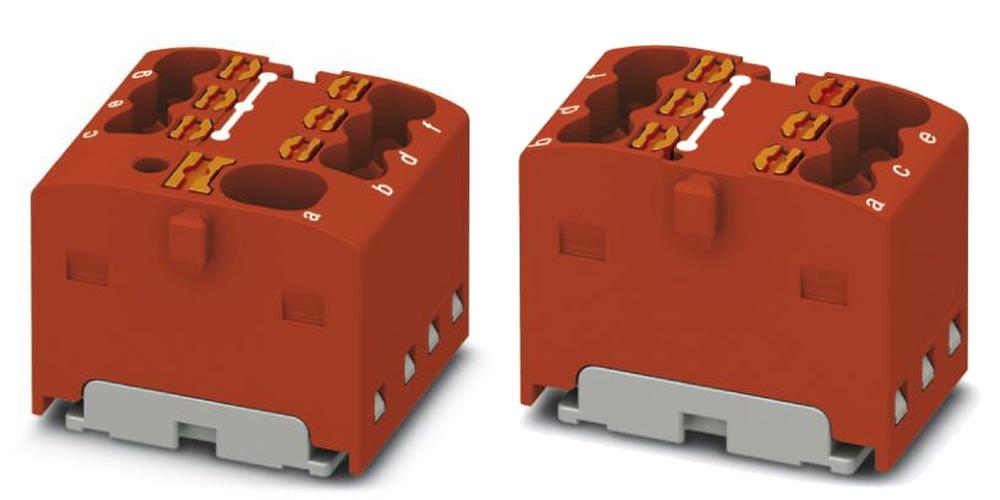 The mounting options are extremely rich, even though it is still mounting on DIN rail or chassis:
● Mounting on 35 or 15 mm DIN rail transversely (... NS35 ...)
● Mounting on 35 mm DIN rail longitudinal (... NS35A…)
● Mounting on 15 mm DIN rail longitudinal (... NS15A…)
● Mounting on chassis with double-sided adhesive tape
These versions are directly orderable - ready to install.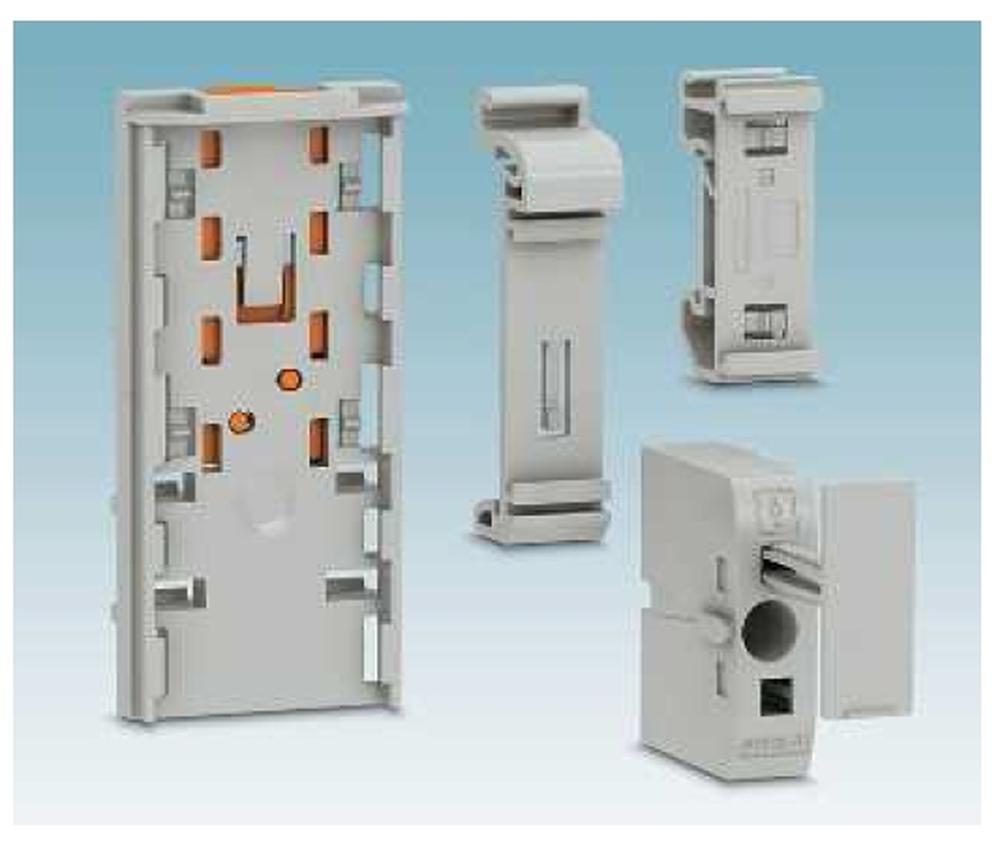 Basic blocks can be purchased separately as well, so you can create your own configuration (modular blocks) and use any of the previous DIN-rail mounting options with the rail adapters. And one more:
● Chassis mounting with mounting flange (PTFIX-F or PTFIX1,5-F)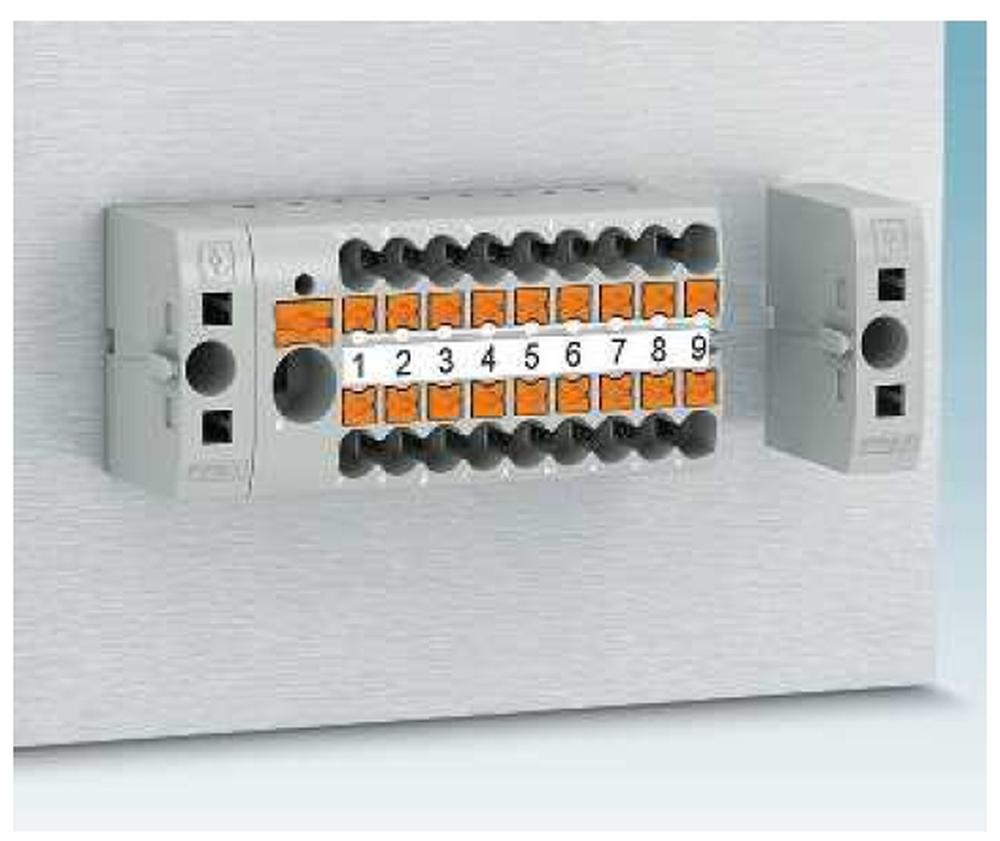 The widest options are in terms of color:
There are 11 colors, but there are also two-color versions (speckled, spotted) - yellow-black, blue-white or yellow-green.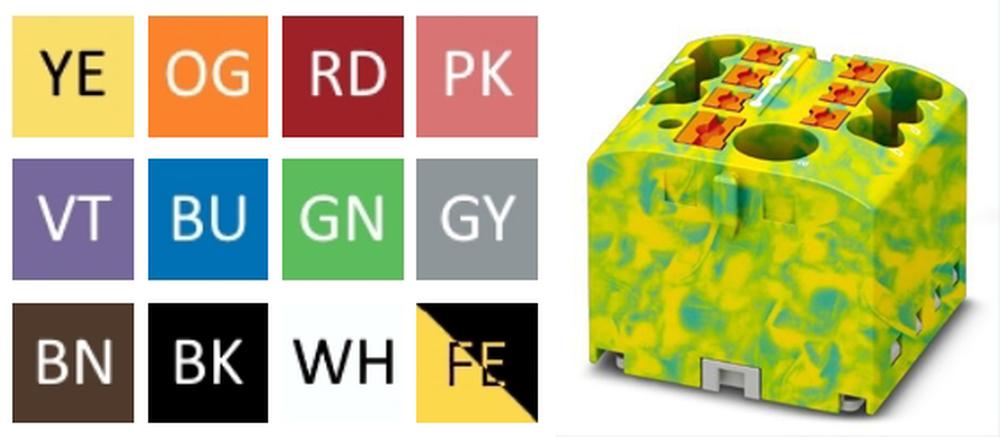 Advantages of the PTFIX Series:
● PTFIX ensures flexible and economical load and control current distribution
● Time-saving of up to 80% with ready-to-connect blocks
● Flexible use with direct DIN rail mounting, gluing or screwing
● Time-saving wire connection with direct push-in technology without tools
● Space-saving up to 50% on the cross-mounting rail
● Clear link to eleven color combinations
● Connectable and bridged with standard plug-in jumpers
And what about the configurator. If you're a visual type, you'll be excited. No more memorizing of any codes, order numbers, etc. Just pick what you like or need, including marking. First, you will be greeted by the visual-manual and then you just need to continue…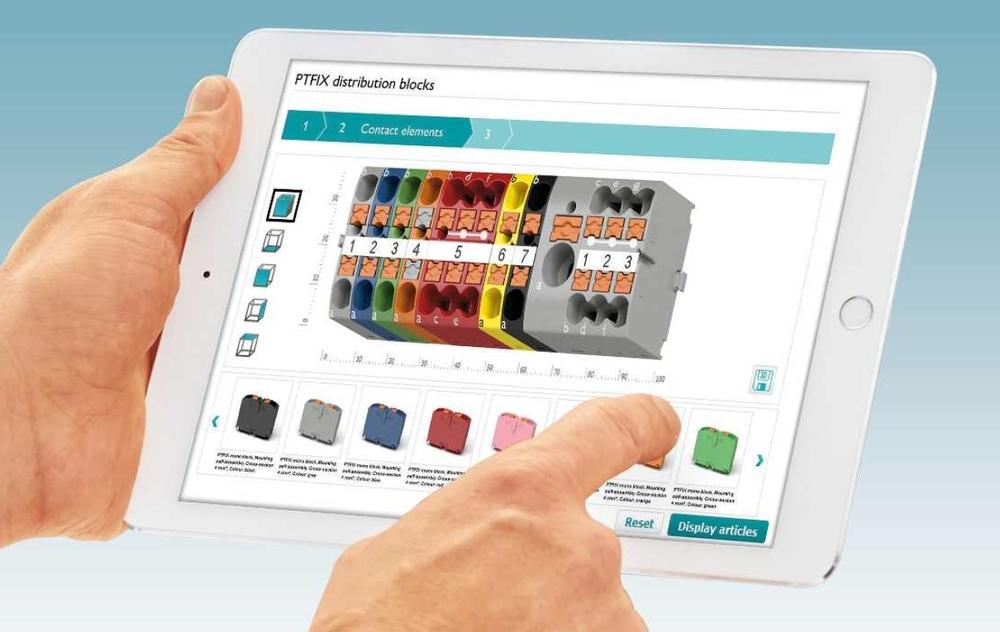 Main features of PTFIX:
Push-in technology

Voltage: 450 V

Variants 1.5 mm², 2.5 mm² and 4 mm²

Feed-in connection points: 4 mm² for 1.5 mm² size, 6 mm² for 2.5 mm² size, 10 mm² for 4 mm² size

Number of connection points: 2, 6, 12 and 18 (resp. 3, 7, 13, 19)

Each block has a test connection point for the probe tip

Blocks can be interconnected via jumpers
Videos
You can now easily configure the new distribution blocks PTFIX from Phoenix Contact for potential distribution. A simple menu, 2D and 3D product images, and intuitive user interfaces allow you to configure your distribution blocks with just a few clicks
Do not miss these articles
Do you like our articles? Do not miss any of them! You do not have to worry about anything, we will arrange delivery to you.