For us, the academic ground is a place where technical progress built on scientific principles is born. That is also why it was an honour for us to be a part of the 32nd International Conference Radioelektronika 2022 of the Technical University in Košice.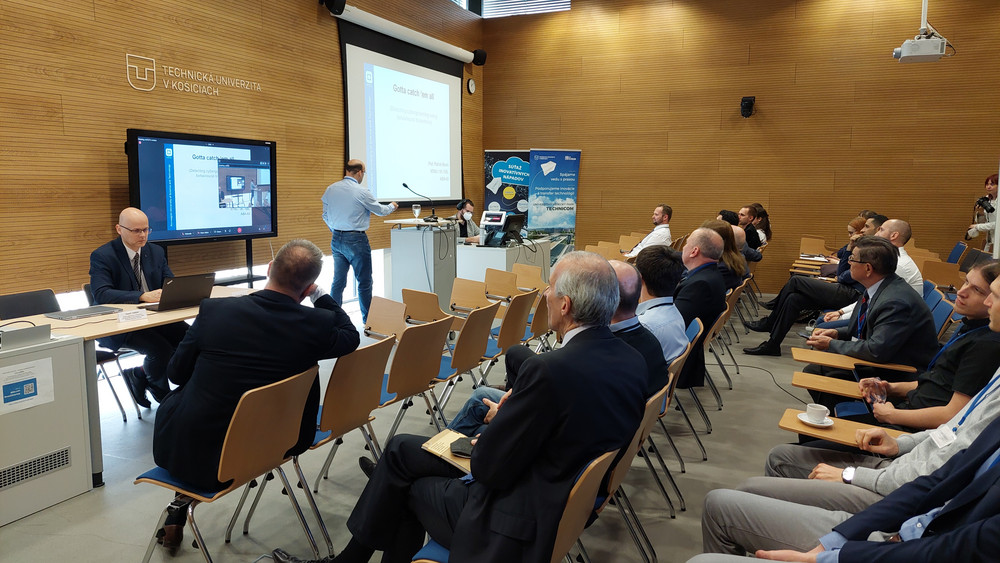 We enjoyed the hybrid Radioelektronika conference along with enthusiasts in the field of technology and science.
"I like these meetings as I have the opportunity to get to know the opinions of various electrical engineers. We have common topics and the exchange of views on the development of technologies is taking unconventional directions due to different perspectives," says Ladislav Horvát, sales representative of SOS electronic.
The conference took place in the premises of TECHNICOM in Slovakia. For several years now, the conference has been organized by the Association of Slovak Scientific and Technological Societies - Slovak Electrical Engineering Society in collaboration with the Technical University of Kosice.
There were dedicated spaces available for interviews and discussions. Of course, there was also an exhibition of the latest electronic products, in which SOS electronic also took part. We exhibited our most interesting products in the field of optoelectronics, tools, and electromechanical components from global or key suppliers in the field of electronics.
The organizers of the 32nd international Radioelektronika conference focused on the topics of the development in the field of technology and electronics. They have created a unique meeting opportunity for diverse groups such as research, industrial companies, and educational institutions. 
There were several lectures given at the conference, for examples the one led by the Professor Patrick Bours from the Norwegian University NTNU or Luca de Vita from the Italian University Università degli Studi del Sannio. A very interesting was the lecture by Miloš Černák, lead engineer from the Swiss company Logitech, on the machine learning for consumer electronics. 
If you are interested in the world of electrical engineering, see our professional articles in the SOS electronic blog or follow us on the social network Twitter or Facebook. 
Do not miss these articles
Do you like our articles? Do not miss any of them! You do not have to worry about anything, we will arrange delivery to you.