The article about
technical support
in SOS electronic, which was issued in autumn, initiated a discussion about customers' experiences with services of this company. Negative and also positive comments concurred in fact that SOS has positively changed a lot in recent years. What lies behind this change? We asked the CEO - Ján Seszták.
This is an archive article published 02/28/2013. Some information may no longer be up to date and in line with the current state. Please contact us in case of interest.
From the opinions of HW server readers we have noticed the favorable response to the changes in your services. Can you tell us something about the history?
The change of SOS electronic occurs on several levels. First in order was an economic issue. We understood that if our company wants to attract customers on the markets in Slovakia, Czech Republic, Poland, Hungary and other countries where we operate, we have to
ensure the competitiveness
and a unified service to a certain extent. Equally important was the question as to how we can
differ from other distributors
. We put our effort into
personal approach towards our customers
, what seems to be the easiest solution.
What is the unification of your services?
Surely it is a matter of order system and the logistic chain. The way of order processing and the deadlines for its fulfillment are the basis of our business. The parameters set
give certainty to our customers
, the whole business and technical support. When a trader receives an order, s/he has to know that
the goods will actually be sent next day to the customer
because the trader is a person who guarantees that a customer gets what a company promises. This was also one of the impulses which led to the fact that we have centralized the warehouse and shipping and we abandoned the conception of branch stores.
Customers recognized the change immediately
. We could get rid of one unnecessary step between our purchase and their sent parcel, which has nothing to do in the system "until the next day".
How can you add a personal touch at this pace?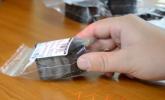 You know, the customer does not always need only what we have in our stock. For example, a production company buyer has a classic BoM (Bill of Material), the schedule according to which s/he starts to buy for a new product. Due to the production cycle of board fixing, cooperation with cooperators and other factors, s/he has to ensure that
the right material will be in the right place at the right time
. This is the moment when the computers and order systems are not enough. We will not hide behind the components and say "it is not possible". We are looking for a way forward and
try to be maximally customer-friendly
, of course, to a reasonable extent. Thanks to our technical support we can avoid many stressful situations when we consult the optimal component composition with our customers already in the design stage. This ensures them smooth material supply throughout the product life cycle. We do not support only buyers and their needs. We also take care of developers whom we (during our free trainings) together with producers show how the circuits can be
designed more efficiently and faster
. Sometimes it happens that a customer encounters a problem which neither he himself, nor our technical support can manage. In such case
we are able to arrange a visit of a technical representative of the producer directly at customer's place
. In our opinion, this is how a personal and human approach, also in such a technical sector as electronics is, should look like. Moreover, it is a step which is not offered by every distributor. It is logical that partners can appreciate a
shift of the relationship between customer and supplier to the level of partnership.
From our own long-term experience we can say that it is really worth it.
And what keeps customers from using your technical support and finally ordering somewhere else, where they find lower price?
Nothing. But let me ask you, when a problem with a purchase occurs, how will the cheapest distributor advise and help? Will s/he deal with your problem with the same empathy? And will s/he help you with the development of other applications? These are the questions that you have to be able to answer before the purchase. Last year during one of our workshops a customer told us that we saved him a month of development.
Who gets more? The one who saves few cents for a component or the one who saves thousands needed for the development?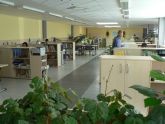 How do your employees perceive this human approach?
If I can speak for them, very well. The basis of our internal environment is really humaneness, thus terms like responsibility, fairness, honesty. And specialism and professionalism is added to them. We always search for the strengths of every person, which s/he can develop and use for work. Thanks to this we have almost zero fluctuation.
Is it possible to bring this concept into accord with the pressure on accuracy and the speed of work?
Of course it is. It can be also seen with our shipping goods system. Even if we could buy robots that would export individual items from the position B256 to the consignment 32589 in a total time of 10 minutes and 7 seconds, we prefer to do it ourselves. Thanks to this, we can better complete, pack and check the consignments of our customers. Therefore,
we have the minimum expedition error rate
. Consignment is
sent without delay
. The order received by 9 o'clock usually leaves in the afternoon on the same day.
Is there anything else that you would like to share with our readers?
I will be happy if they take one important thought from this interview.
Today the winner is not the one who produces the cheapest, but the fastest one wins
. Time is money. And therefore, do not focus on the cheapest material only, but also on the total costs which you would need to develop the product and launch it on the market. We can see many times how many unnecessary hours of development and how many blind alleys a company must go through in the name of the cheapest product design. Isn't it better to shorten this time and cut the total costs with proper selection of components and external technical support? You can try it with us and we will try to help you!
Thank you for the interview.
Videos
We deliver electronic components for you and your hardware application. In this short video you can visit our stock and logistic center virtually to see how does it work :) www.soselectronic.com
You can meet SOS electronic at the Amper exhibition in stand F024. International Trade Fair of electrotechnics, electronics, automatization and communication Amper 2013 will be held from 19. to 22. March 2013 again in fairground Brno.
Do not miss these articles
Do you like our articles? Do not miss any of them! You do not have to worry about anything, we will arrange delivery to you.