Manufacturer KONTAKT CHEMIE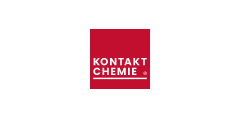 KONTAKT CHEMIE a brand of CRC Industries, produces specialized chemicals for electronics. Kontakt Chemie products are made of highly clean substancies and sprays feature a high active substance content.
Why KONTAKT CHEMIE?
top quality chemistry for electronics
many specialized products available
environmental-friendly products
Did you know?
Cleaning and maintenance sprays, protective coatings for PCBs, lubricating and protecting, all these products can be found in Kontakt Chemie portfolio. At the same time, among Kontakt Chemie products you can also find many special products. For example soldering flux, cleaners intended for fine and sensitive devices, antistatic and conductive coatings (EMI), cooling agent for a thermal fault location and many other.
Manufacturer's articles