A strong trio of Kontakt Chemie sprays for quality and reliable contacts, in a discounted package.
The most common cause of malfunctions is poor or broken contact. 
Perhaps you also have the experience that even the connection of two gold-plated contacts is not a 100% guarantee of reliability in harsh industrial environments. A typical example is e.g. "failure" of a conventional gold-plated SIM card in a gold-plated contacts holder.
Prudent manufacturers who automatically treat the contacts of their devices (various terminal blocks, connectors, ...) when finalizing the product significantly increase the reliability of the product. Obviously, the environment in which your device works will have the greatest impact on the reliability of your device's contacts. However, time-saving and cost-effective spray treatment, for example, Kontakt 61, can generally be recommended as an essential step to ensure long-term function/operation.
If we talk about common maintenance or even repair, then it is always advisable to treat electrical contacts. Simple and fast solutions usually win today as time is money. Therefore, it is tempting to use 2in1 or 3in1 sprays, but serious manufacturers do not recommend this as an ideal solution. Why?
Contacts that have been in operation for some time are almost always covered, often invisibly, with a layer of oxides and microscopic deposits coming from the surroundings. In order to thoroughly remove these layers, a completely different formulation of the agent is required than for subsequent treatment and preservation. Among other things, the oxide removal composition is usually of a slightly acidic character and the treatment residues should be washed out.
For many years, Kontakt Chemie has been offering 3 products for perfect contact treatment in three steps. These are KONTAKT 60, KONTAKT WL and KONTAKT 61.
These 3 products are nothing new; on the contrary, they are long-standing stars in our product range. Whether you already know them and use them regularly or want to try them for the first time, now is the right time for this thanks to our unique promotion.
In cooperation with the manufacturer, we have prepared a set of 3 electronic contact cleaners, KONTAKT 60+61+WL for a special price, called Kontakt Trio.
KONTAKT 60 - in addition to corrosion-dissolving substances, the spray also contains a mixture of solvents that dissolve greasy and resinous residues. In practice, a few drops of it are sufficient for each pair of contacts. If the contacts are readily accessible, they can be carefully wiped, e.g. with cellulose, leather or cotton swabs. If such mechanical support cannot be provided, allow KONTAKT 60 to penetrate for about 10 to 15 minutes.
KONTAKT WL - is a residue-free cleaner designed to rinse off deposits after spraying KONTAKT 60. It washes away corrosion products, grease, and dirt.
KONTAKT 61 - spray for cleaning and especially treatment, intended for all types of electrical contacts. The solvent mix in KONTAKT 61 dissolves greasy dirt, oil, and resinous deposits, forms a sliding and lubricating film, displaces moisture and protects against corrosion and depreciation. It can be used as a contact cleaner too, except cases when contacts are corroded, in that case, we do recommend using KONTAKT 60. The electronic cleaner spray KONTAKT 61 is very suitable for the lubrication of sliding and plug-in contacts, increasing the wear hardness of contact surfaces.
However, for the best results, use all 3 agents in 3 steps to care for your contacts:

1. Apply KONTAKT 60 spray to the contact, which will dissolve oxides as well as hardly removable deposits.
2. Rinse the dissolved dirt and corrosion products with KONTAKT WL.
3. Finally, use KONTAKT 61 spray as a long-term protective film against corrosion and wear.
All 3 electronic contact cleaner sprays are safe for the vast majority of plastics commonly used in electronics.
Kontakt Chemie sprays are number one in the care of contacts. That's why we bring you this special set of the three products, KONTAKT TRIO (KONTAKT 60+61+WL), which is available at especially competitive price only while stocks last.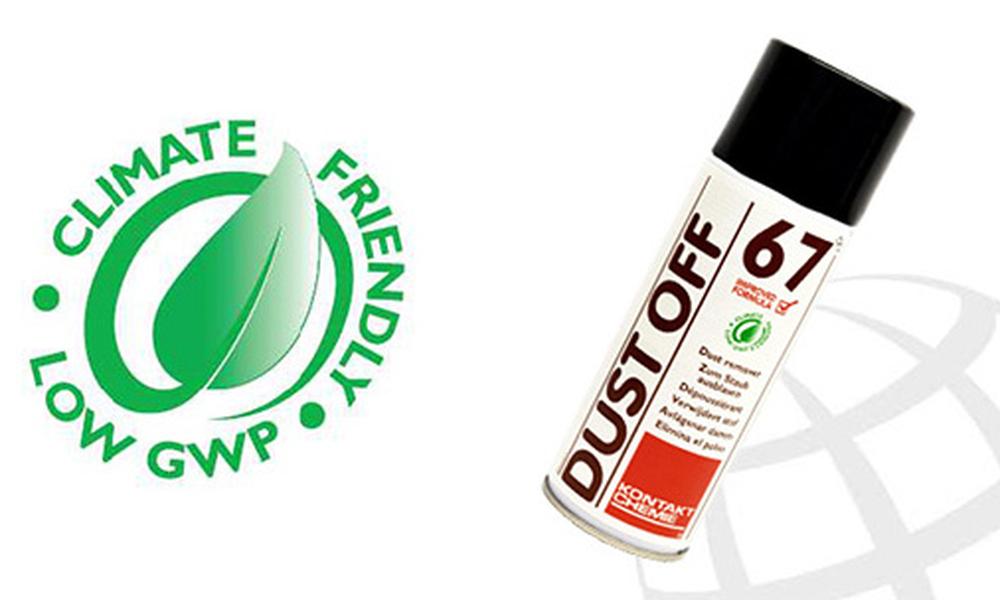 And if you need an efficient solution for dust, we recommend Dust Off 67, which is currently also at a discounted price.
Dust-Off is safe and non-flammable, with a strong gas flow (jet). It is one of the more expensive agents, but it is filled with a large amount of inert gas and the practical yield under real conditions is therefore very high.
If you are interested in any of Kontakt Chemie products, or you need more information, we are ready to help you at sales@soselectronic.com.
Do not miss these articles
Do you like our articles? Do not miss any of them! You do not have to worry about anything, we will arrange delivery to you.