ATTEND, a well-known manufacturer of SIM and memory card sockets also thinks of industrial solutions and comes with a new nanoSIM socket with an emphasis on durability in harsh environments at temperatures from -40°C to +105°C, and with the possibility of even upside-down installation.
This is an archive article published 04/09/2020. Some information may no longer be up to date and in line with the current state. Please contact us in case of interest.
Since the trend towards smaller SIM cards in consumer electronics is quite clear, NanoSIM already dominates here. There are similar efforts in M2M and IIoT applications.
But it happens quite often that components designed for commercial applications do not meet the demanding industrial requirements.
Attend now comes with a new nanoSIM cardholder hinge type with metal cover.
Taking the previous experience into account, they put emphasis on strength, durability and quality to meet the increased requirements and extreme working environment.

The result is the new nanoSIM card socket 115V-AD00 which:
was designed for industrial applications
has a working temperature range of -40°C to + 105°C (instead of usual -25°C to + 85°C)
passed the demanding impact tests - up to 50G 
passed vibration tests in the 10-500Hz range

Push to open metal cardholder lid.
Insert Nano Sim card into the metal holder, make sure the sim card slides to the bottom below the bump stopper.
Close the metal holder lid flat with plastic base.
Press and push forward the lifted edge by fingertip until the positive lock clicks into position.
The nanoSIM card socket 115V-AD00 is made for upside-down installation; sim card will stay tight in the metal holder, never slide out from the bump stopper.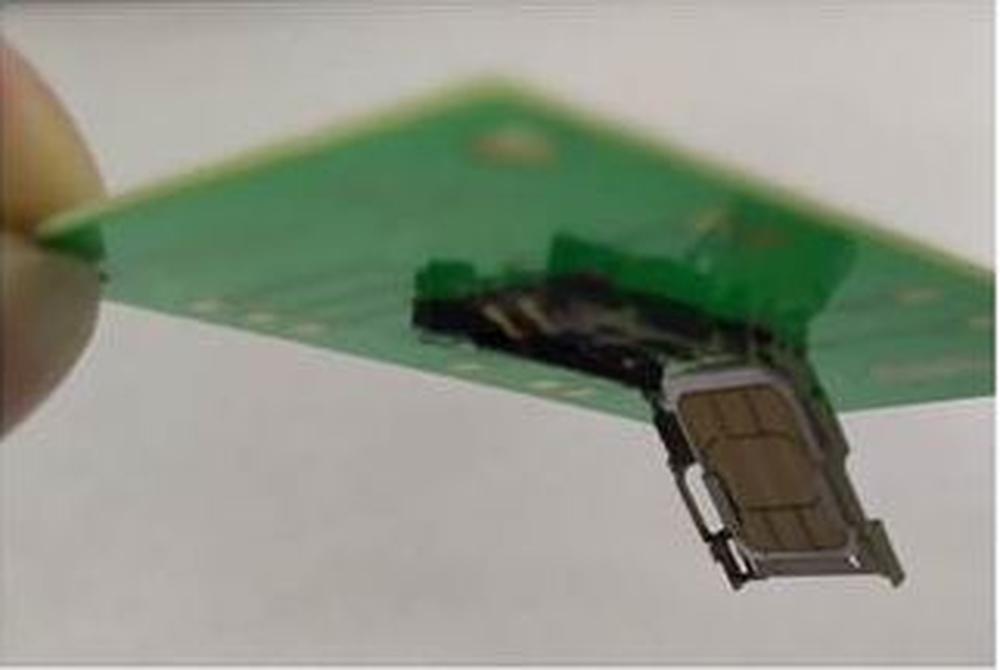 Thanks to these characteristics, this holder is suitable for:
Industrial Internet of Things (IIOT)
M2M (Machine to machine)
Railway 
Automotive
Truck Fleet
Agriculture vehicles
Heavy-duty vehicles
Smart Metering
Advantages/Features of 115V-AD00:
Designed for industrial applications

Extended operating temperature range from -40°C up to +105°C

Survives extremes of vibration, temperature, and humidity common to M2M applications.

Passed the demanding impact and vibration tests

The SIM card does not fall out even when the holder is installed upside-down
Do not miss these articles
Do you like our articles? Do not miss any of them! You do not have to worry about anything, we will arrange delivery to you.