Which products have been awarded as Top Product SOS 2010?
In our range we have over 200 000 types of electronic components. But which ones are the best? For the first time in our history, we decided together with our customers to award the best products in our range.
This is an archive article published 21.04.2011. Some information may no longer be up to date and in line with the current state. Please contact us in case of interest.
In selected categories, we have awarded prizes based on a combination of criteria, indicators such as number of customers, number of sold units and total sales in 2010.
We also have awarded the
absolute top products of 2010
:
Most desirable product of 2010
- a product with the largest number of customers
Bestsellers 2010
- the product most frequently occurring at invoices
TOP Customer product
- a product for which has been voting in the Online Shop poll by the most customers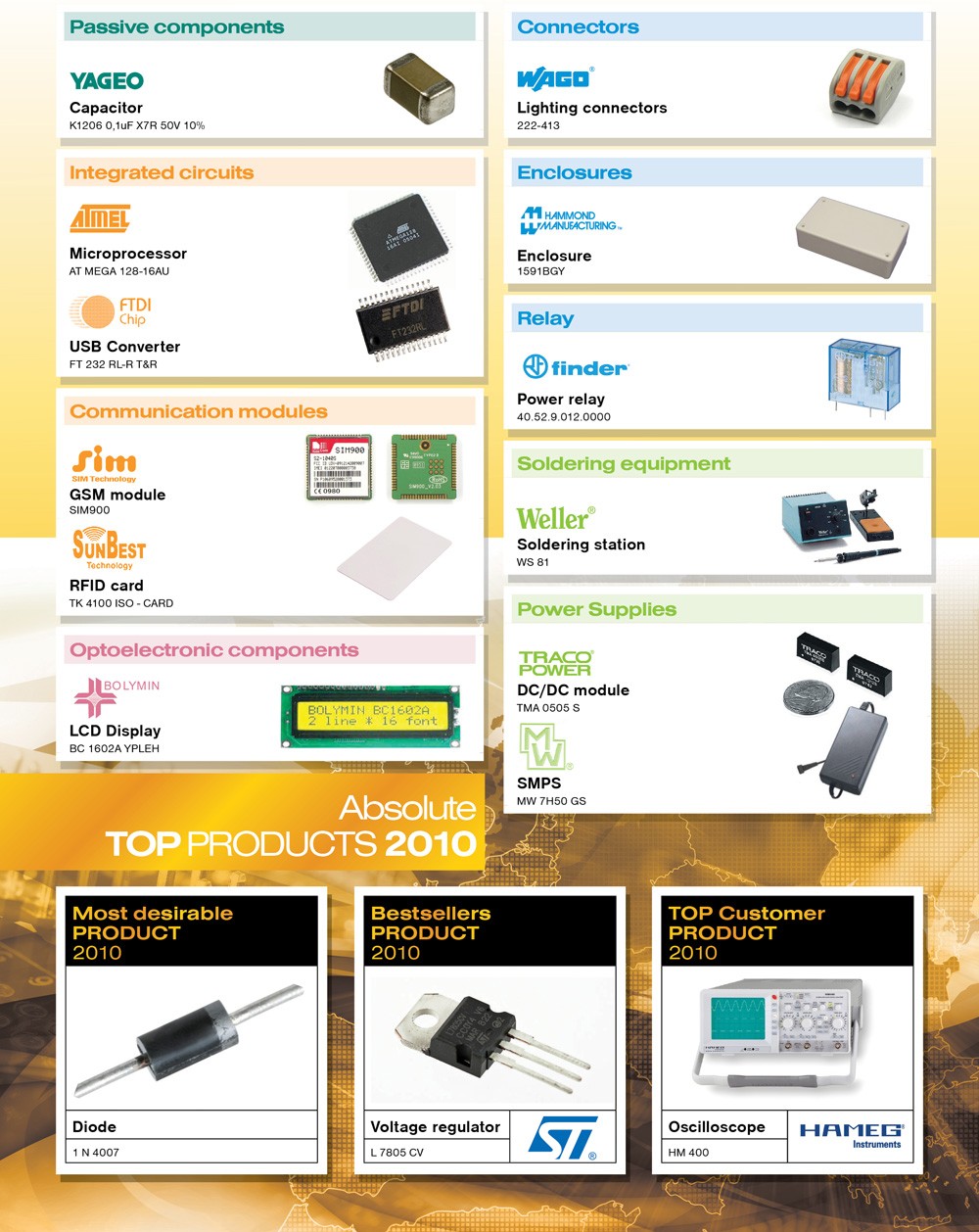 Do not miss these articles