Distributing the supply potential in a machine or other system is one of the basic rights of an electrician. With the help of Wago DIN rail distribution terminal blocks from the TOPJOB S family, you can do it quickly and efficiently. (reading for 2 minutes)
In the article by P. Buhla, a product manager from SOS electronic, you will learn why it is worth to try the new series of Wago distribution terminals that are now part of our stock assortment.
Features and benefits of Wago distribution terminals of 2006-803x series:
Compact space-saving design
Maximum current up to 41 Amp
Maximum voltage up to 800 V
CAE-compatible connection point marking
Fully compatible with TOPJOB® S clamps
Wide range of accessories intended for TOPJOB® S (jumpers, bridges, marking elements)
 "We have added new WAGO distribution terminal blocks to our stock offer for customers who use DIN rail terminal blocks from the TOPJOB S family. They are compatible not only in terms of design, but especially in terms of construction, and thus fit perfectly into the existing wiring in the distribution box," says P. Buhla, product specialist of SOS electronic, about the 2006-803x series.
Compact design with practical marking intended for software tools
The DIN rail terminal from the Wago 2006-803x series is only 9 mm wide, is suitable for a 35 mm DIN rail and allows connecting a wire with a cross section of up to 6 mm² on the "input" and 6 wires with a cross section of 1.5 mm² to the 6 "outputs".
Each connection point of the terminal block is marked with a letter, so that software tools for wiring planning have a simplified work and everything is clear. These DIN rail terminal blocks are available in blue 2006-8034, gray 2006-8031, red 2006-8033 and black 2006-8035 for easy potential identification. In addition, the blue terminal blocks are suitable for explosive environments.
 "Wago expanded the family of DIN rail distribution terminals with another series, Wago 2206 with identical parameters, but this one is moreover equipped with the well-known orange button for more comfortable work when connecting and disconnecting wires," P. Buhla continues.

Compatibility with the TOPJOB® S family
Since the distribution terminals of the WAGO 2006-803x series are from the TOPJOB® S family, they are fully compatible with each other. The manufacturer used the same Push-in Cage Clamp connection technology, equally suitable for a 35 mm DIN rail with the possibility of using marking elements suitable for common terminal blocks from the TOPJOB® S family, as well as various jumpers and bridges.
Use of the 2206-803x series in practice
"Distribution terminal blocks are suitable wherever we need to connect many points in a small space, e.g. production machinery and equipment, systems for railways and the like. They also complement the already existing wiring with terminal blocks on the DIN rail of the TopJob S family in a very practical and design way," concludes P. Buhla at the end of the article.
We have included the Wago 2006-803x series terminal blocks for power distribution on a DIN rail in all four available colors in our assortment as stock products. The Wago 2206 series as well as accessories from the TopJob S family are also available.
OBR.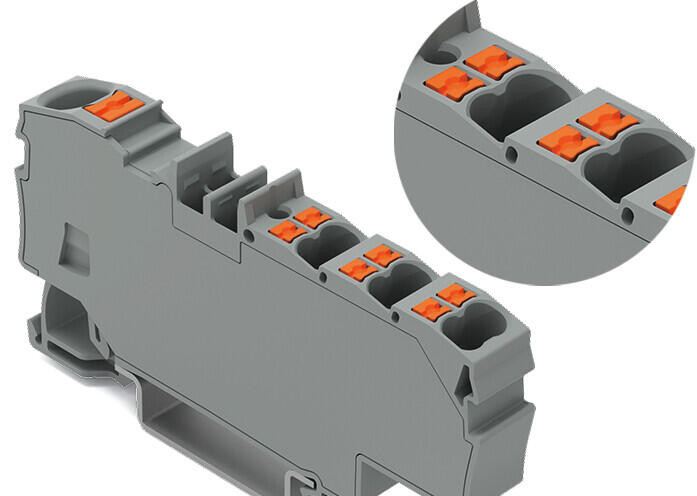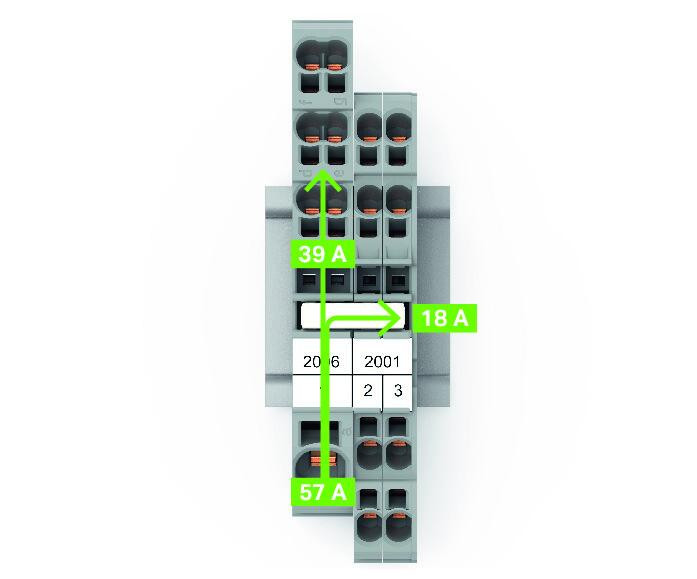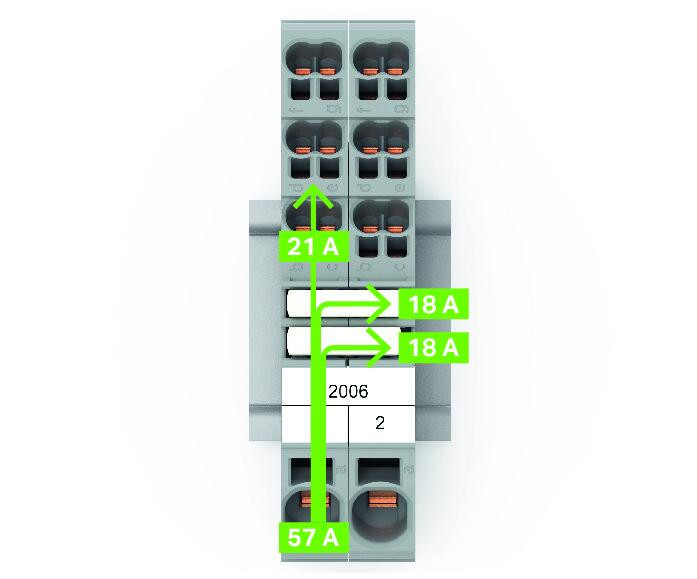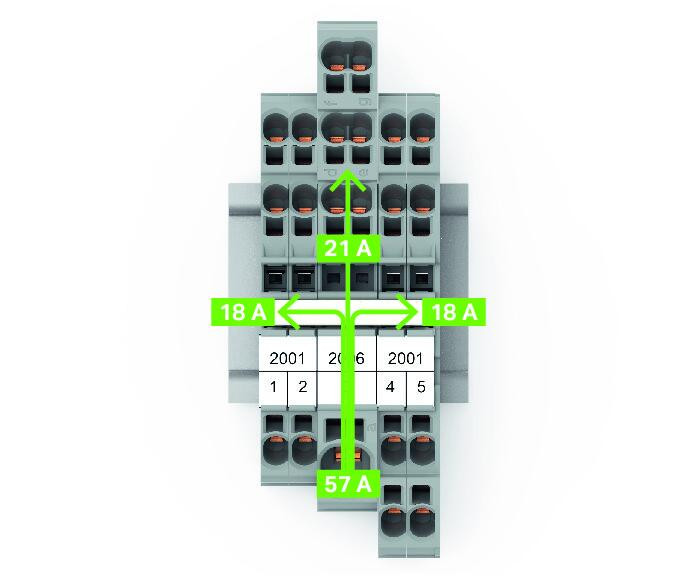 Are you interested in more information on Wago products or technical advice on choosing a suitable solution? Or do you have another question or request? Fill in the following form, we will be happy to help you.
Do not miss these articles
Do you like our articles? Do not miss any of them! You do not have to worry about anything, we will arrange delivery to you.