How does it work? The principle is well known and simple. Mark the product that you want to watch. Select the number of pieces you are interested in and e-mail address to which you want the notification to be sent. Once our warehouse receives the product you are interested in, we will send you a notification email.
This is an archive article published 05/25/2020. Some information may no longer be up to date and in line with the current state. Please contact us in case of interest.
In case we have fewer pieces than you wished, you will receive an email while the watchdog is still set. Once our warehouse receives more pieces than you wish, you will receive a notification email and the watchdog turns off automatically.


Managing watchdogs
The service is available to anyone who has set up the account in our eshop. You can manage your watchdogs in your account in the Assortment section. You can see which products you are watching, or possibly turn the watchdog off. The number of watched products is not limited.
Tracking undelivered goods
An interesting feature is certainly the possibility to set a watchdog on products that you have already ordered with us and they were still not received at our warehouse. This way you will be informed immediately in case you are impatiently waiting for some product. Just click on the blue icon of Watchdog on the right.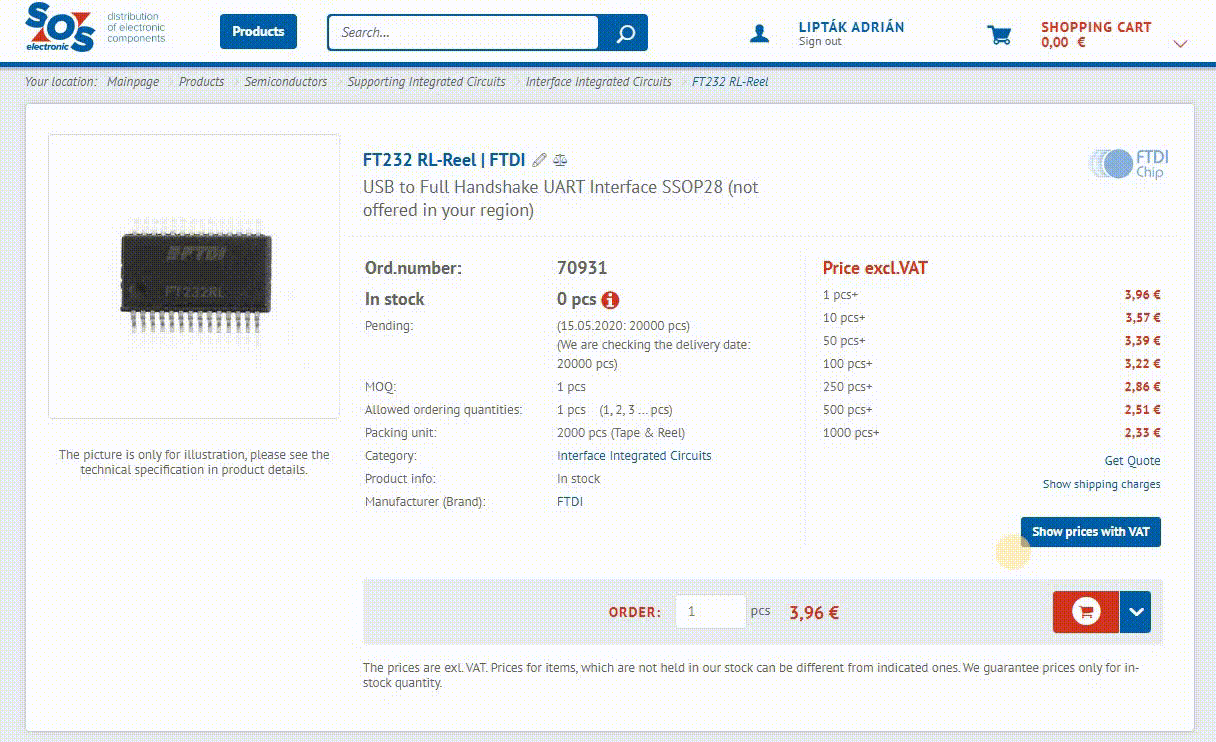 We believe that this information will make your work on our site a little bit easier. We will be happy to respond to your comments and suggestions at webmaster@soselectronic.com.

Do not miss these articles
Do you like our articles? Do not miss any of them! You do not have to worry about anything, we will arrange delivery to you.