AAEON offers AI@Edge industrial computers based on the Nvidia Jetson Nano, TX2 NX, Xavier NX and AGX Xavier modules, which provide computing performance from 0.5 to 11 TFLOP in FP16 precision. We have summarized the key features of three series of embedded systems along with the product comparison.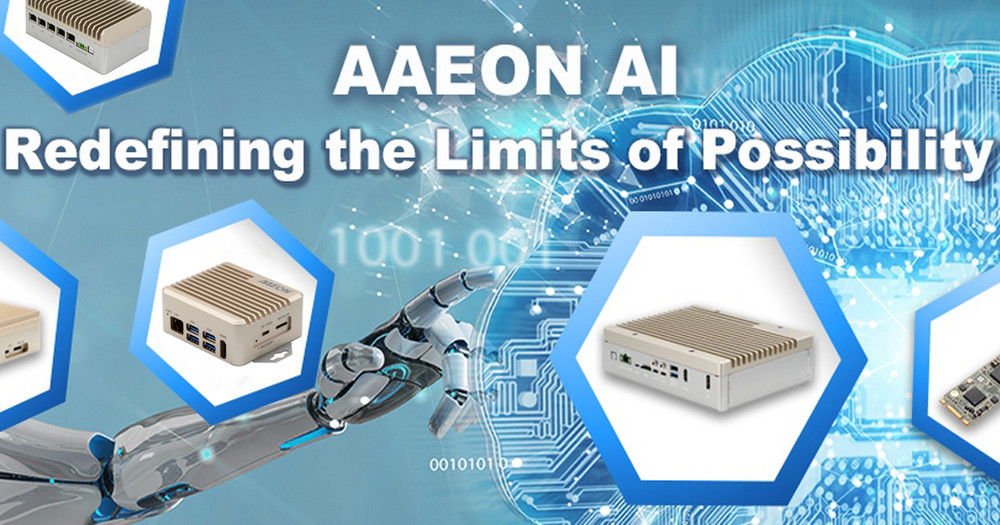 AAEON
, one of the five biggest manufacturers of embedded systems on the industrial market, produces high-quality technological equipment suitable for operations and companies of various specializations, production, traffic management, security systems, IT and SW, high-capacity archiving and many others.
In comparison with conventional commercial equipment, the industrial computers have to meet specific requirements as they are key elements of process automation.

Miroslav Piskor, product specialist SOS electronic, prepared a brief overview of available solutions from AAEON for AI@Edge.
Compact Series
The BOXER-8221AI, 8231AI and 8251AI series share
the same compact enclosure with dimensions 88 x 75 x 39mm and
provide the same interfaces: GbE, 4 x USB 3.2 Gen 1, 2 x RS232 and HDMI.
They use eMMC on the module or microSD memory card as storage.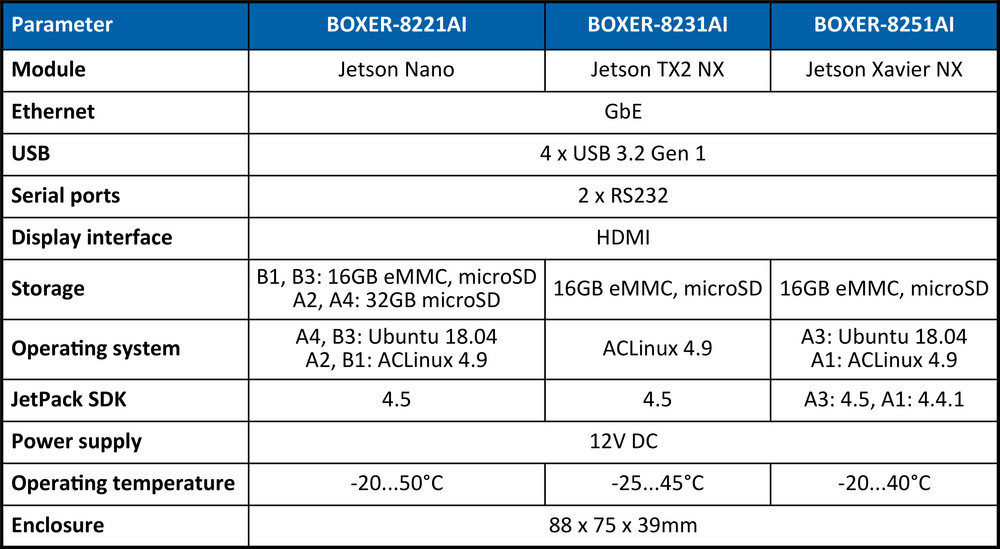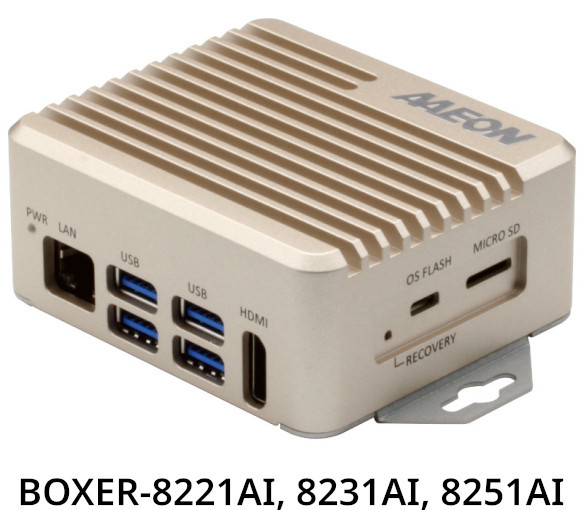 PoE/PSE and PoE/PD Series
BOXER-8223AI, 8233AI and 8253AI:
industrial computers are built into the enclosure with dimensions of 180 x 136 x 61 mm and
provide the same interfaces: GbE, 2 x GbE PoE PSE 802.3at delivering up to 60W total power, 4 x USB 3.2 Gen 1, RS-232/485, 13 programmable DI/O, HDMI and HDMI input.
BOXER-8233AI and 8253 series also offer a CAN interface.
The BOXER-8222AI has a PoE PD 802.3at port which allows it to be powered via a LAN cable.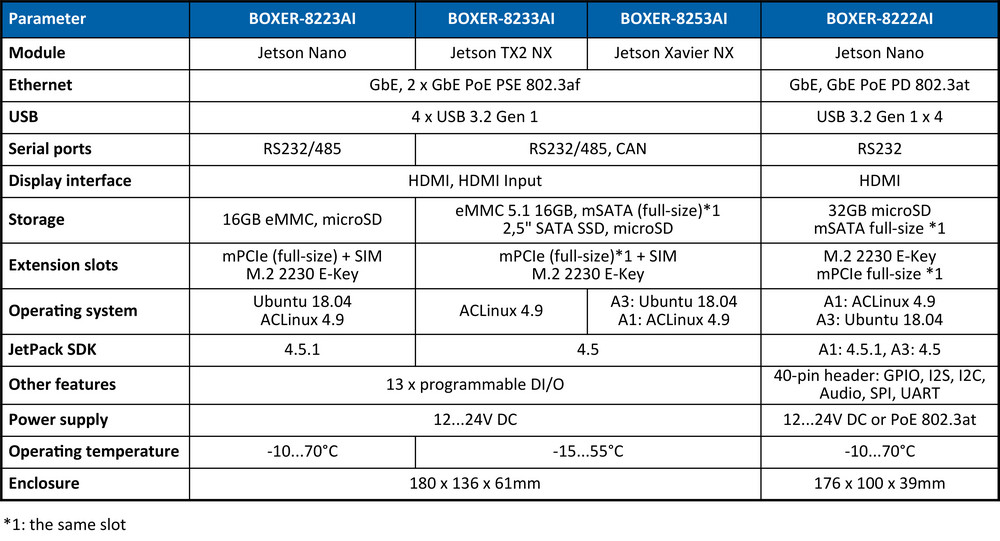 Multi LAN Series
The common feature of the BOXER-8230AI, 8250AI and 8240AI series is 5 LAN ports (GbE + 4 x GbE PoE PSE 802.3af for BOXER-8240AI).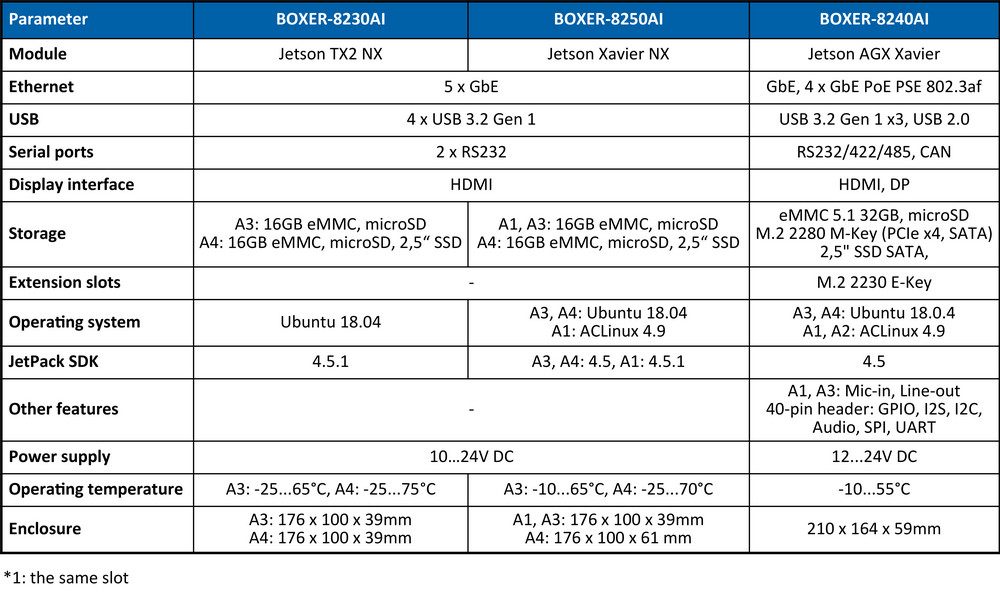 Storage and Operating System
Computers come pre-programmed with Aaeon ACLinux-4.9 or Ubuntu-18.04.
Both Linux distributions include either Nvidia JetPack SDK 4.5 or 4.5.1. If necessary, you can download the binary image from the Aaeon website and upload it to the eMMC or microSD memory card. The procedure is described in the user manual.
Some series allow the use of SATA, mSATA or M.2 SSD. If you are considering booting the operating system from an SSD or moving the root file system to an SSD, see Booting from an external drive on the Nvidia Developer Forum.
Nvidia Jetson Modules Comparison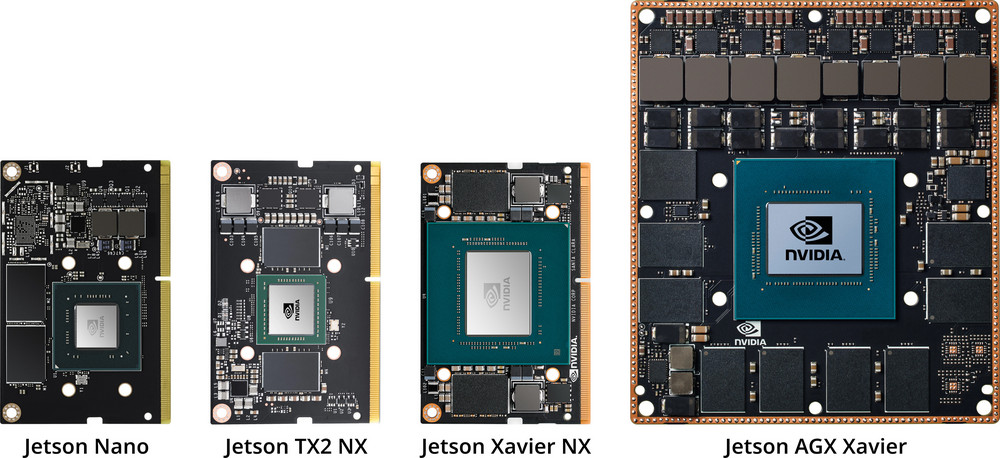 If you need more information about Aaeon products, please contact our sales representative for your region or send us an email to aaeon@soselectronic.com; we will be happy to help you.

Do not miss these articles
Do you like our articles? Do not miss any of them! You do not have to worry about anything, we will arrange delivery to you.