Every generation of Sensirion humidity sensors is not only technically better, but also more affordable. This also applies to the fourth generation of sensors of the SHT4x series. (reading for 2 minutes)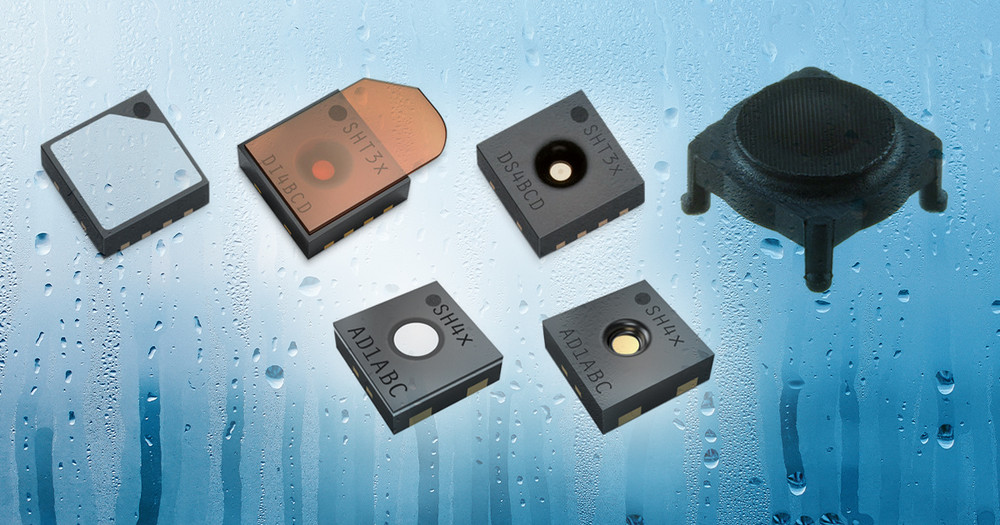 Comparison of 3rd and 4th generation of humidity sensors by Sensirion
Sensirion has divided the "universal" series of humidity sensors SHT3x into two specific series:
industrial SHT4xI, 
SHT4x series with ultra-low power consumption 
Accuracy
The SHT4x sensor series generally offers better accuracy. You can see the accuracy graphs below.


Communication through I2C
The Sensirion SHT3x sensor series supports one-time measurement mode with/without clock stretching and periodic measurement mode. SHT4x series I2C communication is simpler, it supports only single-shot measurement mode without clock stretching.
The SHT3x series has an ADDR pin that allows two I2C addresses to be set, 0x44, ADDR=L or 0x45, ADDR=H.
SHT4x series sensors can be ordered as SHT4x-AD1B with I2C address 0x44 or SHT4x-BD1B with I2C address 0x45.
Integrated heater
The humidity sensor of the SHT3x series is equipped with an internal heater, which is only used to check whether the sensor reacts to an increase in temperature. The heater can be turned on with an I2C command.
SHT4x sensors include an integrated heater that can be turned on using a set of I2C commands. There are three heating powers and two heating times to choose from.
Heater in SHT4x sensors can be used in these cases: 
Removal of condensed/sprayed water on the surface of the sensor. Although condensed water is not a sensor's reliability/quality problem, it will cause the sensor to become unresponsive to changes in relative humidity (RH) in the air if there is liquid water on the surface.


Long-term exposure of the sensor to relative humidity (RH) levels greater than 90% RH may induce a reversible positive RH shift. This effect is called "Creep". Periodic heating of the sensor enables measurement in an environment with high humidity for a long time without the creep effect.
Supply voltage and current consumption
The SHT3x series of humidity sensors work in the supply voltage range from 2.15 to 5.5 V. The average current consumption for one RH+T/s measurement in the one-time measurement mode with the best accuracy is 7.7 uA.
The SHT4x sensor series is designed for a supply voltage range from 1.08 to 3.6 V. The average current consumption under the same conditions as above is only 2.2 uA.
For applications where current consumption is less important, you can use the SHT4xI series of sensors with a supply voltage range from 2.3 to 5.5 V and an average current consumption of 20.3 uA.
Sensor membrane protection
The SHT3x series offers protection against water, dust and dirt with an SF2 filter or an integrated filter on the top surface of the sensor (SHT30, SHT31, SHT35-DIS-F). If the membrane needs to be protected during production, it is possible to order a version with protective tape (SHT30, SHT31-DIS-P).
An SF2 filter can be used to protect SHT4x sensors. The series will be supplemented by the F and P versions in the course of 2023.

Output signals
The Sensirion SHT3x series of humidity sensors provides measured RH and temperature via the I2C bus or as an analog voltage ranging from 10 to 90% VDD. The SHT4x series has the same capabilities plus the SHT40A-FD1B provides RH and temperature via PWM outputs.
Response time τ63 %
The typical τ63% RH response time has been halved for the SHT4x, from 8s to 4s, the τ63% temperature response time remains the same at 2s.
Summary of features of Sensirion SHT3 and SHT4 series of humidity sensors 
The table below summarizes in detail (PDF) all the important features of the Sensirion SHT3x and SHT4x series of humidity sensors.
PDF Documents
Are you interested in more information on Sensirion products or technical advice when choosing a product? Or do you have another question or request? Please fill out the following form, we will be happy to help you. 
Do not miss these articles
Do you like our articles? Do not miss any of them! You do not have to worry about anything, we will arrange delivery to you.