At SOS electronic, an average of 60 000 packages of various sizes is being shipped out of our warehouse, and a team of 12 people participates in their preparation. That is why one of the important parts of the ordering process, on which we place great emphasis, is the quality of the packaging itself and the shipping method.
This is an archive article published 08/06/2021. Some information may no longer be up to date and in line with the current state. Please contact us in case of interest.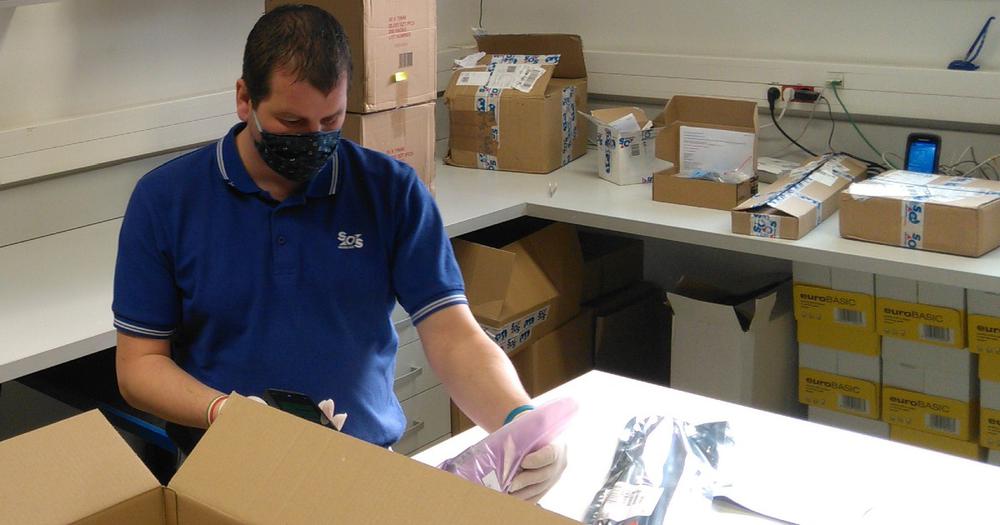 It is extremely important for us that the entire process of preparing and finalising orders is not only fast and efficient, but we also try to minimise the number of errors and waste generated as much as possible. Therefore, during recent months, we have been focusing very intensively on the way the warehouse and shipping of goods work, and thus we have asked our customers how they evaluate the process set up in this way.
The survey results, which we conducted in the form of an online questionnaire in the first and second quarters of 2021 on a sample of 247 customers, were therefore very pleasing to us. However, we are aware that these results also oblige us to continue maintaining a high standard of logistics and, if possible, improve it even more.
"We are very grateful for all the answers we have received from our customers. Whether it was a rating with high satisfaction or even those with comments for improvement, it means a lot to us. That is why we decided to reward one customer in each country with a fitness bracelet and increase the balance of the Premium account by 50 points for everyone involved, " says Ján Seszták, CEO of the survey.
The questionnaire also included the possibility of adding a review and suggestions that we should put into everyday practice. Most of the reviews were positive, which of course, pleases us. However, we also received responses with constructive criticism and suggestions for introducing a new service or improved packaging.
"All suggestions for improvements and recommendations are valuable to us because we can increase the quality of services directly based on customer requirements. In my team, we will go through all the proposals. If any one of them increases the efficiency or quality of logistics, we will not delay their implementation, " responded Ľudmila Liptáková, warehouse and logistics manager.

Customers in four countries were involved in this survey, namely Slovakia, the Czech Republic, Hungary and Germany. We were particularly interested in overall satisfaction with shipments, the quality of packaging and the speed of delivery by transport service.
The survey showed that customers rate us on a scale from 1 (low satisfaction) to 10 (high satisfaction) with an average score of 9.43.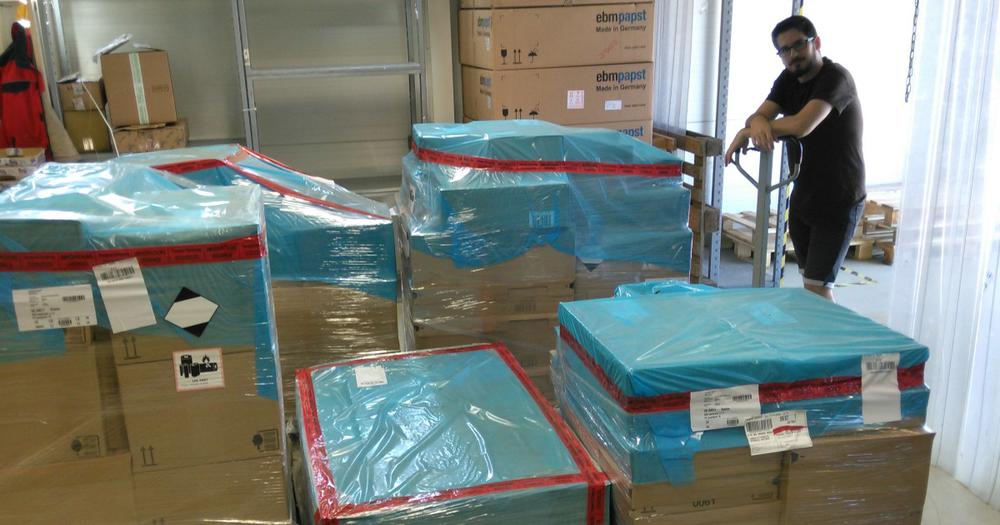 Selection of reviews:
"Everything was fine, good deal, fast delivery, the ordered goods are of very good quality. Safe packaging, environmentally friendly packaging. They do not use a lot of unnecessary packaging material." Erwin, Munich, Germany


"Professionals, great, clear website. They respond to emails immediately. Keep it up! :)" Norbert, Aszód, Hungary


"Despite changes in the order due to the availability of goods, excellent communication with Mr Martin Vajdík, everything resolved on the fly, promptly and to the mutual satisfaction, praise this gentleman." Peter, Nitra, Slovakia
"A bit worse evaluation of packed goods concerning shipments with Hammond enclosures, other shipments are OK." Karel, Brno, Czech Republic
"Great speed, package in a perfect condition for a great price, I certainly did not buy from you last time. :-)" Ján, Liptovský Mikuláš, Slovakia
"I am very satisfied with the work of your sales representative, Mr Jindřich Crlík." Jiří, Olomouc, Czech Republic
"Sometimes I would welcome the opportunity to have a shipment sent to a Pickup place or to the Shipping Center, or another publicly accessible place since there is a problem with the delivery of shipments during service trips." Martin, Častá, Slovakia


Do you have any questions? We are here for you at sales@soselectronic.com

Do not miss these articles
Do you like our articles? Do not miss any of them! You do not have to worry about anything, we will arrange delivery to you.